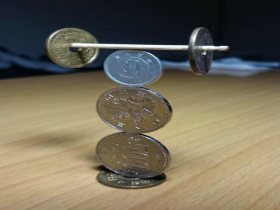 Random good picture Not show
1) Natural anti-histamines – Quercetin and butterbur can be just as effective as OTC anti-histamines but without their side effects.
2) Butterbur and coltsfoot belong to two different genera of Compositae.
3) Talk to your pediatrician about butterbur, as very young children should not take it, and no studies have been done in children under 6 years old.
4) Butterbur leaves were historically used to wrap butter, giving this herb its name.
5) A lot of butterbur trees with big leaves looked very nice.
6) Other remedies include fish oil and the herbs butterbur and stinging nettle (follow the dosage on the bottle).
7) These two had never been out of the butterbur wood,[http://sentencedict.com/butterbur.html] but they knew that there was a different world out of the forest.
8) Coltsfoot Flower also known as butterbur, winter flowers, is a perennial herb, with flower medicine.
9) When it rained, funny sounds came from the splashing raindrop on the butterbur leaf.
10) One day, they found a little snail crying on the back of a butterbur leaf.
11) Two snails were living on a back of the butterbur leaves.
More similar words:
shutterbug,
water butt,
waterbury,
canterbury,
afterburner,
jitterbug,
litterbug,
canterbury tales,
butterball,
overburden,
weather bureau,
hamburger bun,
overburdened,
water bug,
waterbuck,
master budget,
easter bunny,
water buffalo,
master builder,
butter,
utter,
cutter,
buttery,
nutter,
mutter,
putter,
gutter,
uttered,
stutter,
sputter.