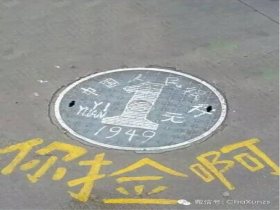 Random good picture Not show
1, Some sources say Blaise Pascal, a 17th-century French mathematician, invented it in his attempts to create a perpetual motion device.
2, Blaise Pascal, the brilliant 17 th - century intellectual, made significant contributions in the fields of science and mathematics.
3, Blaise Pascal remarked that "this infinite abyss can be filled only with an infinite and immutable object;"
4, For Blaise Pascal, the conflict between the two is more like espionage than a battle of strength, since "the heart has its reasons of which reason knows nothing".
5, An argument made by Blaise Pascal for believing in God.
6, The French writer, Blaise Pascal, is famous for his "the heart has its reasons of which the reason knows nothing."
7, The French mathematician Blaise Pascal said"All man's miseries derive from not being able to sit quiet in a room alone."
8, He spent a semester at the University of Oklahoma in 2005, and graduated from the Blaise Pascal University of Clermont-Ferrand in 2007.
9, The first digital computer was invented in 1642 by Blaise Pascal.
10, All hydraulic systems depend on Pascal's law, named after Blaise Pascal,(http://sentencedict.com/blaise pascal.html) who discovered the law.
11, Be one of those few who pursue truth both night and day. Blaise Pascal said, "Once your soul has been enlarged by truth, it can never return to its original size."
12, A Young student approached the famous French scientist and philosopher, Blaise Pascal, and declared, "If I had your brains, I would be a better person."
More similar words:
pascal,
pascal's law,
malaise,
calais,
marseillaise,
rascal,
rascally,
palais,
rabelais,
pasch,
charolais,
complaisant,
beaujolais,
sepal,
complaisance,
blain,
blair,
paschal,
laissez faire,
laissez-faire,
mousepad,
base pay,
lascar,
as cast,
AISE,
base pair,
base paper,
separate,
lascaux,
ascaris.