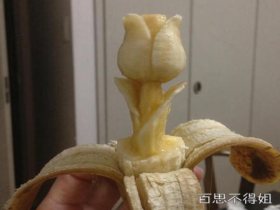 Random good picture Not show
1. Bellini was said to have wept at the Parma premiere.
2. It is obvious that Bellini had assistants to help him in his studio; indeed, there is documentary proof of that.
3. Bellini, Giorgione, Titian, and the Renaissance of Venetian Painting.
4. Will: It's called a Bellini . It's a famous cocktail made with Prosecco, vodka, and cranberry juice.
5. In fact, Bellini was one of Frederic Chopin's favorite composers.
6. Bellini had begun the job by painting "The Feast of the Gods" for the libertine duke, who wanted the best artists in Italy to paint canvases on themes of classical drunken revels.
7. The work of Bellini and Donizetti was immensely popular at this time.
8. Bellini expands and elides musical phrases, so that the musical content breathes in a different time frame than the verse.
9. Vincenzo Bellini is an important opera composer in the Italian Romantic period of the nineteenth century.
10. You are bidding on a white BELLINI dresser with pull - out changing table.
11. He tells me calmly that he would like another bellini at the Hotel Excelsior on the Venice Lido.
12. Pisanello is at his most innovative in his drawings, as is also Jacopo Bellini.
13. Chopin joined Franz Liszt, Hector Berlioz, Felix Mendelssohn, Vincenzo Bellini, and Auguste Franchomme, all proponents of the "new" Romantic style.
14. Instead of a seated dinner, consider hosting a Sunday brunch with Champagne Bellini's.
14. Wish you can benefit from our online sentence dictionary and make progress every day!
15. She sang the lead in the opera "Norma" by Italian composer Vincenzo Bellini.
16. Try a sparkling wine cocktail, such as a Kir Royale or Bellini.
17. The quake was the most powerful to hit Haiti since at least 1770, according to USGS records, Mr. Bellini added.
18. Take any popular song and compare it to any aria by the Italian opera composer Vincenzo Bellini (1801-1835), for example.
19. Hot on his heels came the ambitious Titian, who had graduated from Bellini's workshop around 1506 and become a student of Giorgione's.
20. And a blender devours rum, ice, lime, and curacao, and stirs vigorously to produce a Mai Tai. (Or, if you prefer something more metropolitan, try some champagne and pear nectar to enjoy a Bellini.
21. This handsome book surveys painting in Renaissance Venice from Bellini to Titian to Tintoretto and sets the art against the political, social, and religious currents of the time.
More similar words:
belling,
labelling,
bellingham,
fellini,
tortellini,
labelling method,
yellow-bellied,
bellis,
bellied,
embellish,
bellicose,
rebellion,
embellished,
potbellied,
rebellious,
casus belli,
bellicosity,
pork bellies,
belligerent,
umbelliferae,
rebelliously,
belligerence,
belligerency,
embellishment,
belligerently,
rebelliousness,
shelling,
telling,
quelling,
selling.