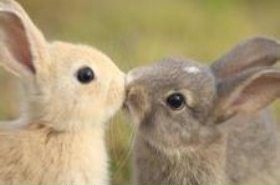 Random good picture Not show
(1) APIA has been the trend of vehicle safety.
(2) Using lost of Apia programs to test this system.
(3) The picture shows the Apia Park Stadium of Samoa.
(4) American presidents'inaugural addresses ( APIA ) represent the characteristics of the typical formal address. Sentencedict.com
(5) Aiming at the slow convergence problem of clonal selection algorithm, this paper proposes an adaptive parallel immune algorithm with orthomutation (APIA).
(6) Radl describes the algorithm and Apia program generates from it.
(7) In Apia, though, opponents are determined to fight the change.
(8) In terms of reproductive capacity of cotton aphids inside the cages in the fields, "Chuan 109"and"Chuan 77"have fewer aphids than CK while APIA transgenic plants were not different from CK.
(9) Simplification of written language and the change of register in the three aspects: field, tenor and mode contribute a lot to the variation of the lexicogrammatical realization in the APIA.
(10) 'In the beginning it will be hard, but we'll learn -- we're not stupid, ' says Leau Apisaloma, a 54-year-old village chief who collects entrance fees from visitors at a beach an hour from Apia.
(11) By adopting adaptive parallel search strategy with orthomutation operator in the memory base, the APIA can strength the ability of local directed search and jump out of local optimization.
(12) It all 'makes common sense, ' says Mr. Tuilaepa in an interview in his office overlooking the Pacific Ocean in the capital city of Apia.
(13) With only about 200, 000 people and a handful of traffic lights in downtown Apia, Samoa is the western neighbor of American Samoa, an American territory.
(14) On 19 March, though the weather was visibly threatening, the warships from the two nations would not sail to safety and relinquish their positions in Apia harbour.
(15) 'To be really quite frank, we find [the change] ridiculous, ' says Sina Retzlaff-Lima, whose Apia Rentals rental-car company has 40 cars made for driving on the right side of the road.
(16) A newly designed satellite centre is operational on the premises of the Animal Production and Health Division (APHD) in Apia.