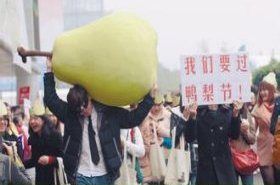 Random good picture Not show
1. PC Michael Potter attended the scene.
2. The PCs took her to the local station.
3. The abbreviation PC stands for "personal computer".
4. I dial in from my PC at home to get the files I need.
5. With suitable software you can use your PC as a word processor.
6. It's not PC to describe people as disabled.
7. Go over to your PC and boot it up.
8. The software will run on most IBM-compatible PCs.
9. All these PCs are linked up to the network.
10. My PC isn't powerful enough to run that software.
11. Somebody broke in last night and stole the PC and video.
12. We need to ensure that the application software on both the PC and the Macintosh produces compatible files.
13. The spread of PCs has dispensed with the need for typists.
14. You can get a decent PC for about £500 now.
15. It's cheaper to buy software bundled with a PC than separately.
16. ADSL is always on,(sentence dictionary) which makes your PC much more vulnerable to hacking.
17. On PC, the game had it all — imaginative storyline and characters, challenging gameplay, superb graphics.
18. Regular servicing will add to the resale value of your PC.
19. We've hit a technical snag: the printer isn't compatible with my PC.
20. It can be connected to a PC for the transfer of information.
21. EISA buses are widely applied in PCs.
22. Organza Bath Towel 6 Pcs. For bathing.
23. I need three CD ROM drives for pcs.
24. Nursing Bottle (L. ) 6 Pcs. Durable, easy to clean.
25. Bath Sponge 1 ~2 Pcs. Soft, no harm to the skin.
26. CAD and desktop publishing continue to be improved with ever new and faster PCs.
27. DMI uses the information from the MIF to track and manage PCs.
28. Like the BIOS load address, these addresses are fairly arbitrary - but they are fixed and standardized for PCs.
29. A little guide how to install NVIDIA drivers on 64 bit Linux PCs.
30. Based on the results , we discussed the boundaries among MES 、 ERP and PCS.