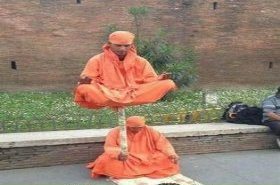 Random good picture Not show
1, This daemon provides the NetBIOS naming services.
2, With UDP's broadcast functionality, NetBIOS name services can be made easier to process on the network.
3, For NetBIOS domain names,(http://sentencedict.com/NetBIOS.html) the datagram is implemented as a mailslot message.
4, The SMB protocol uses port 139 through NetBIOS over TCP, which is the way many older clients use SMB/CIFS.
5, For Intranet servers, you may use the NetBIOS name of the computer that is hosting the site.
6, is the subject/CN the Netbios hostname or the fully qualified domain name of the LDAP server?
7, On a network not using NetBIOS, the session layer is simply left out.
8, When NetBIOS was eliminated from the protocol suite, Microsoft needed another way to handle name lookups.
9, For the following examples, assume that the NetBIOS server name is indus19.in.ibm.com and that file shares test, test1, is defined.
10, On a network using NetBIOS, the session layer is used.
11, Here, windowslcientname is the NetBIOS name of the Windows client in your network, while applications is the shared directory on the Windows client.
12, NetBIOS provides a name services layer responsible for network browsing and name lookups.
13, It supports other network protocols such as NetBios, and named pipes from the GUI tools.
14, This is a network programming procedures, based on NETBIOS, hold the data the way.
15, This is a network programming procedures, based on NETBIOS, hold the chat the way.
16, Microsoft file sharing used network basic input/output system (NetBIOS) over TCP when it first moved into the IP world.
17, Theoretically you may choose any number between 0 and 65535. Practically, most numbers are reserved by typical services like FTP, NETBIOS etc.
18, If you are not using DNS for Windows name resolution, you can use the nmblookup command to perform a NetBIOS name lookup.
19, To add an alias to a server, use the netbios aliases global parameter.
20, If you want to change the name of a Samba server to something other than the UNIX name of the server, use the netbios name parameter.
21, File resources can be shared with a variety of clients through NetBIOS, FTP, or other protocols.
More similar words:
BIOS,
biosis,
biosphere,
net ball,
netball,
biosensor,
anabiosis,
biosafety,
symbiosis,
bioscience,
antibiosis,
cellobiose,
biosynthesis,
necrobiosis,
biosynthetic,
net benefit,
bioseparation,
biostatistics,
biosystematics,
net book value,
biogenetic,
outbid,
t-bill,
titbit,
catbird,
dustbin,
tbilisi,
dirt bike,
frostbite,
night bird.