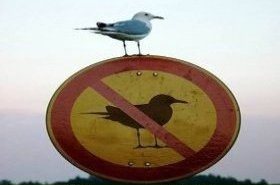 Random good picture Not show
1. Yesterday I saw the blood of Naboth and the blood of his sons, declares the Lord , and I will surely make you pay for it on this plot of ground, declares the Lord .
2. Then they sent to Jezebel, saying, Naboth is stoned and is dead.
3. Then they sent word to Jezebel, saying, " Naboth has been stoned and is dead. "
4. Naboth owned a vineyard next to King Ahab's summer palace in Jezreel.
5. Naboth the Jezreelite was killed by stoning for his vineyard to be used as a private vegetable patch by King Ahab.
6. The story of Ahab and Naboth was also a story of God's sovereignty and justice.
7. The diagnosis of both by western medicine gynecologic examination were cervix Naboth cyst.
8. Ahab's pagan consort Jezebel carefully planned and craftily executed, she got two scoundrels to bring false charges against Naboth.
8. Sentencedict.com try its best to gather and build good sentences.
9. They met him at the plot of ground that had belonged to Naboth the Jezreelite.
10. More intriguing - there were also spineless fellow Jews, who knew Naboth, to carry out Jezebel's orders.
More similar words:
bother about,
cabot,
sabot,
in a box,
bother,
both,
sabotage,
saboteur,
cabotage,
in a body,
runabout,
sea bottom,
turnabout,
turn about,
anabolic,
moon about,
bothered,
soda bottle,
anabolism,
both ways,
abominably,
hereinabove,
abominable,
both A and B,
bothersome,
a man about town,
complain about,
botheration,
cut both ways,
go to the bottom.