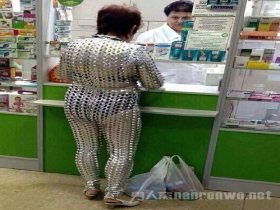 Random good picture Not show
1. Mrs Aquino seems prohibited by the constitution from standing again.
2. President Corazon Aquino had appealed to the Senate to ratify the agreement.
3. In the cleaned-up government of President Aquino there was no Information Ministry to plead my case to.
4. Mrs Aquino, we are investigating the cause of death of Inday Rodriguez.
5. Aquino on Nov. 7 declared a state of calamity in Leyte Province.
6. In a meeting, Mrs Aquino said the rebels had a started a disinformation campaign to weaken her government.
7. President Aquino said she would abide by the court's decision.
8. The case arose from Beltran's claim that Aquino had hidden under her bed during a coup attempt.
9. Mrs Aquino now has to decide whether she should be magnanimous in victory or punish those behind the mutiny.
10. They support Cory Aquino; but the barefoot health workers' small supply of free drugs has been curtailed by her administration.
11. Yesterday, Mrs Aquino aimed her sharpest barbs at her civilian enemies.
12. Aquino promised that all those involved in illegal logging would be prosecuted.
13. At the same time, Mrs Aquino is mobilising popular support for her beleaguered government.
14. Mr. Aquino said the ship will be used, among other purposes, to guard exploration efforts in the Philippines' exclusive economic zone in the South China Sea.
15. In 1992, Aquino endorsed Ramos in the six - candidate race to succeed her.
16. Aquino was elected not for her political abilities but because of a huge dislike for Marcos.
17. Aquino met Murad Ebrahim of the Moro Islamic Liberation Front (MILF) for two hours at a hotel near Narita airport on Thursday evening.
18. A spokesman for President Benigno Aquino said Monday that henceforth, his government will refer to the area of the South China Sea surrounding the disputed Spratly Islands as the West Philippine Sea.
19. Liberal Party presidential candidate Benigno Aquino III led the last polls with a 42% preference rate.
20. Aquino, affectionately known as Cory, was president from 1986 to 1992.
21. In his first speech as president, Mr Aquino pledged to stamp out corruption.
22. The Aquino government created a Constitution that was once again inspired by the American model.
23. Military officers have tried to seize power six times since Mrs Aquino became President three years ago.
24. The photo filled the cover, the photo of Cory Aquino in her yellow dress, Woman of the Year.
25. The charges against Enrile arose from the abortive coup attempt of December 1989, the most serious military insurrection Aquino to date.
26. Although Marcos claimed victory it was generally believed that Aquino had secured a greater number of votes.
27. Mr. Mendoza's complaints hadn't been heard after a number of months,[Sentencedict] said Mr. Aquino.
28. Holiday Inn Galleria Manila is 15 km from Ninoy Aquino International Airport.
29. The police SWAT team that eventually went in appeared to be woefully ill-prepared, and President Benigno Aquino admitted the personnel had not received adequate training or equipment.
More similar words:
aquinas,
saquinavir,
quinone,
thomas aquinas,
equinox,
st. thomas aquinas,
quinolone,
hydroquinone,
fall equinox,
equinoctial,
vernal equinox,
spring equinox,
autumnal equinox,
maqui,
aquila,
aquifer,
aquiline,
quin,
ruinous,
aquitaine,
quince,
quint,
quine,
quincy,
aquiferous,
quinsy,
equine,
squinch,
sequin,
squint.