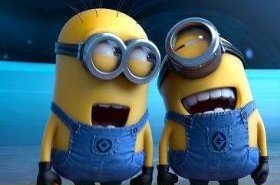 Random good picture Not show
1. We were neck-deep in homework before the exams.
2. What's more, whereas America has a negative savings rate and its citizens are neck-deep in debt, the Japanese have remained fanatical savers, frugal to a fault.
3. Residents stand on electric wires to stay on high ground while others wade in neck-deep flood waters caused by Typhoon Ketsana in Cainta Rizal, east of Manila September 27, 2009.
4. At the same time, banks in Western Europe are neck-deep in shaky loans to these countries.
5. I am not entirely sure, other than I wasn't certain I wanted to be fully immersed in the neck-deep culture of the Valley, which can at times be a bit incestuous.
6. She took off her clothes and, with her belongings in a nylon bag held above her head, she stepped into the chilling, neck-deep water.
More similar words:
neck and neck,
black death,
deep,
neck,
deeply,
deepen,
V-neck,
deep fry,
deep down,
deep red,
deep-sea,
deep-fry,
deepness,
knee-deep,
necking,
necktie,
redneck,
neckband,
polo neck,
deep water,
deep space,
neckline,
necklace,
crew neck,
deep-rooted,
breakneck,
roughneck,
leatherneck,
deep freezer,
in deep water.