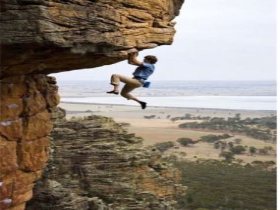 Random good picture Not show
1 I liked playing dodgeball, tossing snowballs, being a roughneck.
2 This roughneck wlung burning ashed and cleaned drill floor this morning.
3 What does a roughneck do as usual, do you know?
4 Mr. A. W is a too1pusher whom every roughneck loves.
5 This roughneck washed and cleaned drill floor this morning.
6 This roughneck washed and cleaned drill floor this 2 morning.
7 Natural curiosity, ten years as a roughneck in the west Texas oilfields, and eleven hard science PhDs have trained him to design, build and repair a variety of deadly contraptions.
8 I was looking at an elegant young roughneck , a year or two over thirty.
9 A regular li'l ol' roughneck!
10 A stream of complaints to Bloomsbury House led to the sacking of the more objectionable roughnecks.
11 What was this parchment-skinned professor with the quiet voice and the gentle manners doing among a lot of roughneck Communists and former feudal serfs?
12 A rough, violent person who engages in destructive actions: mug, roughneck , rowdy, ruffian, tough. Informal toughie. Slang hood,[www.Sentencedict.com] punk.
13 Have you seen the hydraulic tongs in which every roughneck is interested?
14 We once took him for an experienced tool pusher. In reality he was a roughneck...
More similar words:
roughness,
high-necked,
toughness,
doughnut,
through and through,
rough,
neck and neck,
trough,
through,
rough it,
borough,
roughly,
drought,
wrought,
brought,
roughen,
go through,
brougham,
thorough,
roughing,
roughage,
all through,
get through,
unwrought,
roughshod,
roughcast,
rough-hewn,
see through,
through to,
roughhouse.