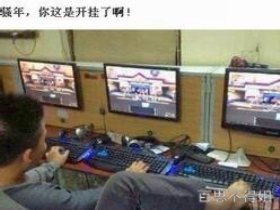 Random good picture Not show
1. Thank you, Rosemary, for sharing your neckband with us all and also for such a well-written pattern.
2. Instructions are given for several neckbands, but everyone has their own pet neckband.
3. I finished the front, back and neckband and joined both shoulders.
4. Some years ago I learnt this neckband method which I find invaluable.
5. Push behind latches. 6 Hook up neckband on first row, push behind latches and remove waste and nylon cord.
6. This method of joining a neckband to a garment is ideal for use with a cut and sew neck.
7. He has a big head so the neckband is small for him.
8. The pocket protrudes, the neckband is inappropriate, the elbow department and the kneedepartment bulge moreover all rubbed through.
9. The product inlays a demountable - type neckband the neck belt, and is convenient for the users.
10. These rugged stereo neckband headphones feature an ergonomic neckband and vertical transducer system for an optimum fit and comfort.
11. According to mathematical model of neckband curve of turndown forming device, methods of calculating neckband curve with UG soft ware are introduced.
12. Do not use if printed bottle neckband is missing or broken.
13. There is a reflective stripe on the neckband , providing extra visibility and safety, especially if you prefer to run after sunset.
14. B. Switch"ON"the transmitter and the neckband receiver unit.
15. The neckband is too small.
16. Join one shoulder of the garment and then proceed with the neckband as above.
17. Then came the perennial problem - do I put the neckband on next, or the front bands.
18. During the making of a porn film, one of the girls - blonde with a black velvet neckband - goes through all the various acts without a change of expression.
19. Through test, the paper researches about how the two main dominant factorsshoulder overlap and outer neckband overlapaffect the cape collar's collar bottom height.
19. Sentencedict.com is a online sentence dictionary, on which you can find good sentences for a large number of words.
20. Each product undergoes another set of individual tests, including a seal check, count check, expiration date check, carton check, label and bottle check, neckband check and lot number check.
21. Lan Hui secretly white eye, actually want to vibrate four the elder brother's neckband howl for a while:Who Be getting more scared?
22. Again for instance, curling up the sleeves will make sport jacket wear more vogue, sign the neckband of the coat or the shirt to look younger.
23. They starched two hundred white shirts, with a single gathering movement seizing a shirt so that the wristbands, neckband, yoke, and bosom protruded beyond the circling right hand.
24. Adjust the desired listening volume level by slowly turning the knob on the neckband receiver unit.
25. The leaf is rather tiny the lounge suit take between the arm, the neckband Chang of shirt wears, there is not knot, cilia dripping wet of, there are a few wisps replying on the forehead.
26. More to the point, the jougs became a permanent metal neckband, wide enough to avoid hurting the neck when the young lady forgot it was there and tried to look down at her own shoes.
27. Comfortable nose clip is lightweight and waterproof. Flexible plastic construction and rubber neckband ensure a secure custom fit.
28. Though the "sultry" look isn't quite working for this model, I love the jeweled neckband and empire waistline on this Tony Bowls gown.
More similar words:
rock band,
neck and neck,
snack bar,
brickbat,
kickback,
blackball,
kick back,
checkbook,
neck,
V-neck,
necking,
necktie,
polo neck,
neckline,
necklace,
crew neck,
leatherneck,
rubberneck,
neck and crop,
high-necked,
bottleneck,
neck or nothing,
pain in the neck,
bank check,
a pain in the neck,
talk back,
hark back,
look back,
pork barrel,
backbone.