Synonym:
delay,
dillydally,
idle,
linger,
stay,
stop,
tarry,
wait.
Antonym:
hasten,
hurry.
Similar words:
loiterer,
exploit,
counterfeiter,
writer,
jupiter,
literary,
criteria,
literally.
Meaning: ['lɔɪtə(r)] v. be about.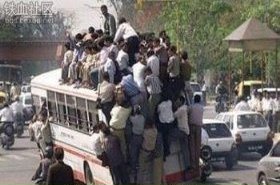 Random good picture Not show
1. We'll be left behind if we loiter.
2. Don't loiter on the way home!
3. Unemployed young men loiter at the entrance of the factory.
4. Come straight home and don't loiter, Alan.
5. The teacher told the students not to loiter their time away.
6. This is a drive to loiter over, a spot or series of spots to invest a fine day in.
7. Schools of sunfish still loiter there, and Stuart hooks one of their members and stiff-poles it right in.
8. Five or six teenagers loiter in front of a newsagent, drinking shandy and smoking.
9. But watch me loiter over coffee with my Rachel.
10. No one has time to loiter over a meal these days.
11. They loiter outside the big match with fistfuls of grubby tickets priced at many times their face value.
12. You should not loiter your time away.
13. We must not loiter or we will be late for school.
14. Some of them can loiter in the air for long periods.
15. One should not loiter his time away.
16. Please do not loiter in one street after school.
17. The high school students like to loiter in the Central Square.
18. Please do not loiter in the streets.
19. Avoid: Regret to loiter, bewilder to busy unpromising.
20. he must loiter about country churches, attend wakes and fairs and other rural festivals,[sentencedict.com/loiter.html] and cope with the people in all their conditions and all their habits and humors.
21. He had no great temptation to loiter.
22. Don't loiter on your way home from school.
23. He part carefree swim to loiter about, part the west of the east lo see.
24. Come as you are; do not loiter over your toilet.
25. Don't loiter away the afternoon, Jimmy.
26. Don't loiter away your time.
27. How patiently you tangle with wry triangles, clothing the family of nobodies who loiter in our dark.
28. If have a power fail for a day, we can go out to loiter about or sit together to chat, talk heart with family.
29. We would as soon go to a film than loiter about here.
30. In this sense, the myth has been parasitic in human lives and never been loiter away.