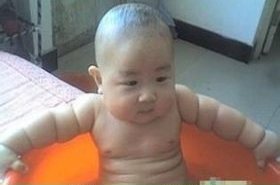 Random good picture Not show
1. The writer arranges a happy ending.
2. The writer personally contributed £4 000 to the earthquake fund.
3. John is already a writer of some notoriety.
4. The writer clearly intends his readers to identify with the main character.
5. The achievements of an athlete and a writer are not comparable.
6. The writer expanded his short novel into a long one.
7. He's embarking on a new career as a writer.
8. He was a writer of repute.
9. The writer aerateed his writing with a persuasive colloquialism.
10. He taught for several years before becoming a writer.
11. The writer showed great rhetorical skill.
12. The writer confronted his pile of work with determination.
13. The famous writer is still sharp in thought though he has attained the age of ninety-two.
14. The candidate was quite unexceptionable, a well-known travel writer and TV personality.
15. He is a writer who has often been criticized by the press but never before with such vitriol.
15. Wish you can benefit from sentencedict.com and make progress everyday!
16. He is a very popular writer but I don't like his style.
17. She is a prolific writer of novels and short stories.
18. She gives talks about being a black woman writer.
19. The writer expresses himself correctly in English.
20. He was above all a good and tireless writer.
21. The writer constructed the story from memories of her childhood.
22. This writer has fudged up a lot of old ideas.
23. She's a very popular writer but I just don't like her style.
24. He is a writer by occupation.
25. The writer gets no immediate feedback and simply has to imagine the reader's reaction.
26. 'You? A writer?' she sneered.
27. The writer criticized the moral vacuum in society.
28. If anyone needs proof of Andrew Davies' genius as a writer,(sentencedict.com) this novel is it.
29. I can live for two months on a good compliment. Mark Twain , American writer .
30. Loneliness is one of the occupational hazards of being a writer.
More similar words:
write,
write up,
write out,
write off,
write down,
criteria,
writhing,
favorite,
The last rites,
territory,
jupiter,
literally,
literary,
alliteration,
wrist,
ritual,
critic,
inherit,
British,
brittle,
culprit,
minority,
heritage,
security,
critical,
priority,
item,
cite,
site,
criticize.