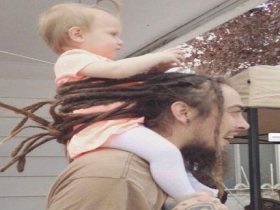 Random good picture Not show
1. He joined the Army in February 1943.
2. Yesterday the town reached its highest ever February temperature.
3. On February 12th he put up for sale a second tranche of 32 state-owned companies.
4. The February air was soft, cool, and inviting.
5. In February 1967 he introduced the Shipbuilding Industry Bill.
6. February is the second month of the year.
7. We moved house last February/are moving house next February.
8. From January 1st to February 1st is one calendar month.
9. The baby was conceived in February and born in November.
10. He took over from the previous headmaster in February.
11. Sow the seed in a warm place in February/March.
12. The Parliament was prorogued to the tenth of February.
13. Australia's unemployment rate rose to 6.5% in February.
14. The new rule comes into operation on February 1.
15. Francis was born on 6th February 1928.
16. It was a mild winter and by February the bushes were sending out new shoots.
17. The show's booked solid until February.
18. Throughout the period November to February flocks of 500 or more are regularly present.
19. The congress is planned for February 2003.
20. Building work is expected to start in February.
21. It's worth remembering that prices go up on February 1st.
22. Further to our letter of February 5 th,(sentencedict .com) we can now confirm that all the spare parts you requested are available.
23. Average weekly cinema attendance in February was 2.41 million.
24. They've rescheduled the vigil for February 14th.
25. Applicants interested in applying for the position should submit their CVs to the Anatomy Department no later than February 15.
26. Football authorities ordered the club to play its next two games behind closed doors after the riots in February.
27. He's offered us his villa by the sea for two weeks.The only problem is that we can only have it in February, which rather takes the gilt off the gingerbread.
28. The car ferries from the mainland are often fully booked by February.
29. He welched on his agreement with the club that he would play for them in February.
30. I will be on leave during the week commencing 15 February.
More similar words:
cerebrum,
bear the brunt of,
estuary,
obituary,
sanctuary,
truant,
menstrual,
menstruation,
brute,
brush,
zebra,
bruin,
bruise,
abrupt,
brusque,
brunch,
debris,
brutal,
eyebrow,
debrief,
brutally,
abruptly,
firebrand,
brusquely,
cerebral,
celebrity,
celebrate,
toothbrush,
brutality,
guard.