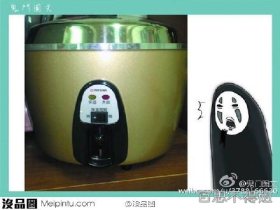 Random good picture Not show
1. Government officials visited the earthquake zone on Thursday morning to co-ordinate the relief effort.
2. She's due to arrive on Thursday. Meanwhile, what do we do?
3. They're holding an auction of jewellery on Thursday.
4. I went to Edinburgh on Thursday.
5. Thursday is market day in Poitiers.
6. They called at Mr Brown's office last Thursday.
7. The washing machine totally seized up on Thursday.
8. On Thursday Barrett invited me for a drink.
9. There's a meeting on Thursday afternoon .
10. It's Steve's birthday on Thursday - I must send him a card.
11. Her visit will extend from Monday to Thursday.
12. He appeared at Manchester Crown Court on Thursday on a drink-driving charge.
13. Mrs. Jones is at home on Thursday.
14. This laundry makes deliveries on Thursday.
15. The contract that was signed on Thursday morning was backdated to March 11.
16. His funeral will be on Thursday at Blackburn Cathedral.
16. Sentencedict.com try its best to collect and create good sentences.
17. It's annoying that we can't travel until Thursday, but the upside is that the fare's cheaper then.
18. Your computer won't be arriving till Thursday. In the meantime, you can use Jude's.
19. The committee will convene at 11.30 next Thursday.
20. We're having a meeting on Thursday to discuss the problem.
21. The Cabinet meet/meets every Thursday.
22. We've arranged a meeting for next Thursday so if you see anyone do spread the word.
23. Heavy thundery rain fell throughout Thursday.
24. Liz comes on Thursday to do the cleaning .
25. How are you fixed for Thursday?
26. We can't go until Thursday.
27. The shops in central London keep open late on Thursday evenings.
28. I've got to speak to James Lewis vis-a-vis the arrangements for Thursday.
29. Parents are invited to attend the open house next Thursday.
30. The arrangements are all in place for the concert next Thursday.
More similar words:
tuesday,
doomsday,
wednesday,
day after day,
disdain,
disdainful,
thud,
thus,
hurl,
hurt,
thumb,
disdainfully,
churn,
hurry,
hurdle,
church,
thumbs up,
thunder,
hurtful,
hurry up,
hurricane,
churlish,
brochure,
in a hurry,
manchuria,
hurriedly,
enthusiast,
posthumous,
enthusiasm,
day.