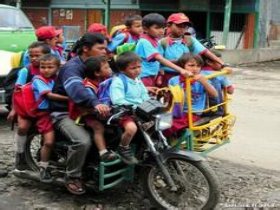 Random good picture Not show
(1) The company produces mechanical parts for airplane engines.
(2) The airplane cracked up in landing.
(3) The government has just bought a new airplane.
(4) The pilot crashed the airplane in landing.
(5) The modern airplane can arrow upward to 20, 000feet.
(6) He cemented the wing to the model airplane.
(7) The training airplane has dual controls.
(8) One company is giving its employees airplane tickets in the event they need to make a hasty escape.
(9) I'm scared to fly in an airplane.
(10) The damaged airplane plummeted towards the earth.
(11) The loudspeaker announced each airplane as it landed at the airport.
(12) The airplane jetted at an speed of 600 miles an hour.
(13) This plane model miniatures the airplane.
(14) We beamed the airplane down safely.
(15) The airplane lifted from the airport.
(16) The pilot of the airplane gunned his engine for a sharp climb.
(17) Flying in an airplane was a new experience for her.
(18) With one wing damaged[sentencedict.com], the model airplane spiralled downwards.
(19) The airplane has a sophisticated electronic guidance system.
(20) The children were asked to model an airplane out of balsa - wood. Sentencedict.com
(21) An airplane droned overhead.
(22) The idea of the airplane had its beginning with study of the flight of birds.
(23) They arrived in Belgium by airplane .
(24) The airplane drew the enemy's fire.
(25) The airplane crashed into the house.
(26) He slipped and fell on an airplane gangway as the cameras rolled.
(27) The airplane will take off at short notice.
(28) Our company is ahead of other makers of spare parts for the airplane.
(29) We buy a ticket to get a seat on a bus, train, or airplane.
(30) I was really gobsmacked when I saw your picture of a model wearing a hat with a toy airplane on it.