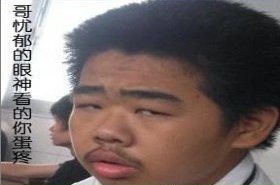 Random good picture Not show
(1) My parents saw me off at the airport.
(2) He returned to the airport to find his car alarm going off.
(3) They were in the VIP lounge at the airport.
(4) The government expropriated the land for an airport.
(5) There is no airport in the locality.
(6) They arrived late at the airport.
(7) 'Carnage at Airport ', screamed the tabloid headline.
(8) They diverted the plane to another airport because of the weather.
(9) The airport building had been constructed to FAA specifications.
(10) The airport was about 20 kilometres distant.
(11) We managed to get to the airport in time.
(12) We checked in at the airport an hour before our plane took off.
(13) Pick me up at the airport at 3 p.m.
(14) There are no plans to expand the local airport.
(15) Thousands of people were at the airport to see them off.
(16) I took a cab to the airport.
(17) All the fighters landed safely on the airport after the military maneuver.
(18) Keeping noise levels low is the bane of airport administration.
(19) The detectives were waiting at the airport all morning.
(20) The site is in close proximity to motorways and an airport.
(21) I was mightily relieved when we landed at Manchester airport.
(22) One of the problem areas is lax security for airport personnel.
(23) John chanced upon a former colleague of his at the airport.
(24) The baggage was properly roped up and conveyed to the airport.
(25) A visitor arrived just as we were setting out for the airport. Sentencedict.com
(26) The coach driver made several pickups before heading for the airport.
(27) We hadn't figured on a long delay at the airport.
(28) You should consider breaking the journey with intermediate stopovers at airport hotels.
(29) We've still got to arrange how to get to the airport.
(30) I'm bargaining on your help to drive us to the airport.
More similar words:
airplane,
fair play,
corporate,
incorporate,
corporation,
port,
support,
export,
import,
report,
portray,
portion,
portrait,
supporter,
report on,
reporter,
portfolio,
reporting,
important,
supportive,
transport,
in support of,
proportion,
reportedly,
importantly,
opportunity,
of importance,
in proportion to,
transportation,
active transport.