Synonym:
bench,
seat.
Similar words:
chairman,
wheelchair,
hair,
chain,
air,
pair,
by air,
stair.
Meaning: [tʃeə] n. 1. a seat for one person, with a support for the back 2. the position of professor 3. the officer who presides at the meetings of an organization 4. an instrument of execution by electrocution; resembles an ordinary seat for one person. v. 1. act or preside as chair, as of an academic department in a university 2. preside over.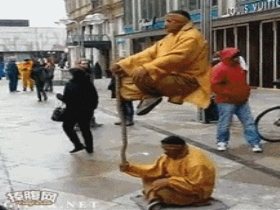 Random good picture Not show
1. One man makes a
chair
and another man sits in it.

2. Economy is the easy
chair
of old age.

3. She shifted uncomfortably in her chair.
4. One of the legs on this chair is a bit wonky.
5. You can adjust the height of the chair.
6. We padded the seat of the chair with camel hair to make it soft.
7. He was sitting in a chair.
7. Sentencedict.com is a online sentence dictionary, on which you can find good sentences for a large number of words.
8. He dropped his briefcase on a chair.
9. The comedian will chair a new TV panel game.
10. Can you mend this broken chair?
11. Sonny tilted back in his chair.
12. Stop rocking the chair;you are making so much noise.
13. The committee proposed the creation of a new Chair of Portuguese for the university.
14. She jumped down from the chair.
15. You could stuff the chair with this torn material.
16. The cat tried to get between the chair and the wall.
17. Mary sat down in her chair.
18. Why don't you put your chair forward to get a better view?
19. He swivelled in his chair to face us.
20. I was sitting on a wobbly plastic chair.
21. I dragged the chair over to the window.
22. He laid his coat over a chair.
23. Fred lazed in an easy chair.
24. He wriggled uncomfortably on the chair.
25. Phil sat huddled miserably in his chair.
26. Grandad was dozing in his chair.
27. The cat was clawing at the leg of the chair.
28. A nurse took her arm and led her to a chair.
29. He draped his jacket over the back of the chair and sat down to eat.
30. We found the missing piece of the jigsaw under the chair.