Synonym:
business,
concern,
event,
festivity,
happening,
matter,
occasion,
occurrence,
party.
Similar words:
unfair,
fairly,
fair play,
off and on,
faint,
staff,
affect,
fail to.
Meaning: [ə'feə] n. 1. a vaguely specified concern 2. a usually secretive or illicit sexual relationship 3. a vaguely specified social event.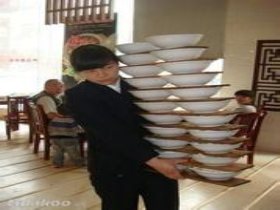 Random good picture Not show
1. The evening was a lavish affair with glorious food and an endless supply of champagne.
2. The dinner was a formal affair.
3. The concert was rather a scrappy affair.
4. The wedding will be a very low-key affair.
5. The whole affair ended in tragedy.
6. Their affair caused/created a scandal in the office.
7. The party was a grand affair.
8. The affair must be kept confidential.
9. This affair did not prevent an entanglement with another of his co-stars.
10. This affair was brought to a happy termination.
11. We want to keep the whole affair as low-key as possible.
12. The reception was a subdued affair.
13. He was accusing my mum of having an affair with another man.
14. She began a torrid love affair with a theatrical designer.
15. She saw the whole affair as a great joke.
16. I had an affair with my secretary.
17. He was displeased about the whole affair.
18. The government has mishandled the whole affair.
19. The whole sordid affair came out in the press.
20. We must try to forget this sad affair.
21. He resigned after revelations about his affair.
22. His part in the affair was quite open and aboveboard.
23. She faced the humiliation of discussing her husband's affair.
24. She told Parliament she had no knowledge of the affair.
25. She tried to play down his part in the affair.
26. It was common gossip that they were having an affair.
27. Many ordinary investors stand to lose money in this affair.
28. Unfounded rumours began circulating that Ian and Susan were having an affair.
29. Something like sixty percent of all married men will have an affair at some point in their marriage.
30. I would counsel you to say nothing about the affair.
More similar words:
unfair,
fairly,
fair play,
off and on,
faint,
staff,
affect,
fail to,
can afford,
afford to,
as a matter of fact,
decaffeinated,
air,
hair,
pair,
stair,
chair,
by air,
repair,
impair,
a pair of,
airport,
in the air,
airline,
chairman,
aircraft,
upstairs,
airplane,
wheelchair,
questionnaire.