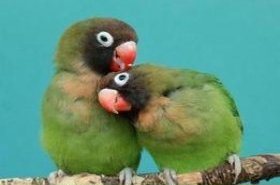 Random good picture Not show
(1) Valparaiso is a fine university making its first visit to the tournament.
(2) Valparaiso University, in Indiana, has started a special course to give international students on academic probation extra help with English and study skills.
(3) The seaman signed on for a voyage to Valparaiso and back.
(4) Viewers in Valparaiso, 75 miles (121 kilometers) northwest of Santiago, were among those in the Pacific Basin and in South America able to see a partial eclipse.
(5) Valparaiso, about 100 kilometers from Santiago, there was a slight tremor was felt.
(6) The clashes in the central city of Valparaiso happened after a protest march called by the country's main trade union had concluded peacefully.
(7) A series of strong aftershocks rattled central Chile minutes before Pinera was sworn in at Congress in Valparaiso, as Latin American presidents and other dignitaries looked nervously at the ceiling.
(8) Waves batter a merchant vessel stranded along the coast during a heavy storm in Valparaiso City, Chile, 121 km (75 miles) northwest of Santiago on July 6[Sentencedict], 2010.
(9) He said a 1.3-metre tsunami wave was observed at Valparaiso about 20 minutes after the earthquake.
(10) A series of strong aftershocks rocked Chile's coast, from Valdivia in the south to Valparaiso, about 500 miles to the north.
(11) The moon takes a bite out of the sun Sunday over the seaside town of Valparaiso, Chile, during a partial solar eclipse.
(12) A series of strong aftershocks rocked Chile's coast, from Valdivia in the south to Valparaiso 500 miles to the north.
(13) Birds have apparently been infected by farm workers at two farms near the port of Valparaiso, BBC Online reported last month (27 August).
More similar words:
serial-parallel,
formal parameter,
actual parameter,
initial parameter,
optional parameters,
raison d'etre,
central park,
national park,
memorial park,
liberal party,
funeral parlour,
funeral parlor,
appraised value,
appraisal value,
partial payment,
fractional part,
industrial park,
political party,
model parameter,
acadia national park,
arches national park,
fundamental particle,
national park service,
general partners,
yosemite national park,
serengeti national park,
general partnership,
yellowstone national park,
everglades national park,
mammoth cave national park.