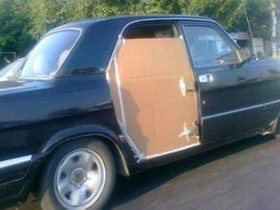 Random good picture Not show
1) Il divario nel tempo in aspra lotta.
2) United stepped up the tempo in the second half.
3) It's a difficult piece, with numerous changes of tempo.
4) The boss is unsatisfied with the tardy tempo.
5) The tempo has been stepped up.
6) They waltz to the tempo of the music.
7) The tune has a fast tempo.
8) They played the overture at a fairly slow tempo.
9) Your tempo is too slow.
10) Don't let the other team dictate the tempo of the game.
11) In a new recording,[http://sentencedict.com/tempo-.html] the Boston Philharmonic tried the original tempo.
12) Musically to break time of tempo is to brown off.
13) They play all the notes in the right place and have a scrupulous regard for the tempos and dynamics.
14) They soon adapted to the tempo of life on the island.
15) They took the last movement at an unusually slow tempo.
16) The gradation in/of tempo in this piece of music is very subtle.
17) The tempo of his actions begins to accelerate.
18) The shopping arcade is a stroll-and-browse region and the preserve of medium tempo Lawrence Welk.
19) The whole tempo and atmosphere changed when the Scenes of Crime Officer arrived.
20) Thoughtful attention to needs of people for satisfying relationships leads to a comfortable, friendly organization atmosphere and work tempo.
More similar words:
temporary employee,
temporary employment,
tempo,
temporal,
temporize,
totem pole,
temporary,
extempore,
temporally,
pro tempore,
temporalis,
temporarily,
temporal lobe,
temporal bone,
temporality,
extemporize,
contemporary,
temporary file,
temporal order,
temporariness,
temporary loan,
frontotemporal,
extemporaneous,
spatio-temporal,
spatiotemporal,
contemporaries,
temporal artery,
temporoparietal,
contemporaneous,
contemporaneity.