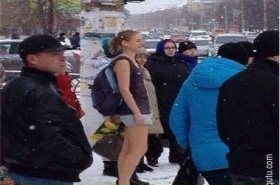 Random good picture Not show
1. The non-instrumental feature of language is the cause of different expressions in the "sayable" and "unsayahle" facts as well as the conceptual and non-fine discrimination of expressions.
2. Sayable" is one dimension of expressible thought; "un sayable " expresses what is not " sayable " dimension of thought.
3. "Sayable" is a relatively closed system of expressions, and "unsayable" is a relatively open one.
4. Why are some things sayable and doable and others aren't?
5. Language expression can be termed "sayable" and non-linguistic expression "unsayable".
6. Good art is a form of prayer. It's a way to say what is not sayable.
7. There are, beyond the senses that can be formulated in sayable (sensical) propositions, things that can only be shown.
More similar words:
payable,
payables,
playable,
repayable,
note payable,
unplayable,
notes payable,
displayable,
bonds payable,
income tax payable,
payable at sight,
account payable,
interest payable,
accounts payable,
dividends payable,
buyable,
flyable,
enjoyable,
employable,
unemployable,
lay about,
layabout,
enjoyably,
intractable problem,
able,
viable,
sable,
cable,
table,
gable.