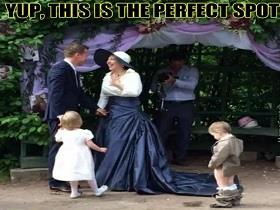 Random good picture Not show
1 Her wardrobe consists primarily of huge cashmere sweaters and tiny Italian sandals.
2 He was a thin, donnish-looking man in a tweed jacket and sandals.
3 Meg was trying on some red sandals.
4 Constant use had fretted the sandal strap to the breaking point.
5 Her sandals were old and somewhat beaten-up, but very comfortable.
6 He wore sandals and old jeans and his shirt-tails weren't tucked in.
7 She had no sandals and walked barefoot.
8 He always wears sandals in the summer.
9 She wore leather sandals with straps that came halfway up her calves.
10 Patsy, 24, wearing a loose-fitting dress and comfy sandals,[www.Sentencedict.com] filled eight carriers when she unloaded her trolley.
11 I slipped on my sandals and went outside to a breathtaking view of Chinju below.
12 All their shoes assembled by the front door, there must have been two dozen pairs, sandals, boots, moccasins.
13 Wear sandals when you paddle.
14 The toe of his right sandal slowly drew a circle.
15 She came into the cobbled yard in front of the coach house walking carefully in her high-heeled sandals on the uneven ground.
16 Their bare legs pump bicycle pedals, they clatter on wooden-soled sandals into the dazzling light over the work benches.
17 Others wear sandals and tattered clothing.
18 Finally, I donned a pair of pants, tunic top, sandals, and cologne.
19 First, Hermes' winged sandals, for flying through the air.
20 I went to Oxford in 1961 with my beatnik uniform, sandals and black sweater.
21 These men with torn clothes and sandaled feet don't ask for much, just enough gold to head home feeling blessed beneath the blazing sky of northern Sudan.
22 How beautiful your sandaled feet, O prince's daughter! Your graceful legs are like jewels, the work of a craftsman's hands.
23 Maona was a surprise to any of us to discover the next specimen basking on the sand within a few centimeters of his sandaled foot.
More similar words:
cakes and ale,
sandal,
sandalwood,
medaled,
chippendale,
up hill and down dale,
and all,
scandal,
vandal,
end-all,
kendal,
kendall,
tyndall,
one and all,
fundal,
mandala,
mandalay,
dale,
vandalize,
stand alone,
andalusia,
stand-alone,
scandalize,
vandalise,
and all that,
vandalism,
scandalise,
scandalous,
andalusian,
blind alley.