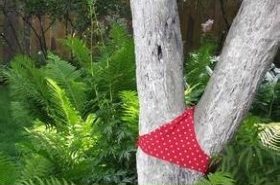 Random good picture Not show
1. He won a gold medal in the 100 metres.
2. If u practice hard, u'll get a gold medal.
3. He received a medal in reward for his bravery.
4. She is hoping to win the gold medal.
5. He wore his medals with pride.
6. She won a gold medal at the last Olympics.
7. The government honored him with a medal.
8. He was awarded a medal for bravery.
9. All contestants want to win the gold medal.
10. The medal bears the inscription "For distinguished service".
11. All the tipsters were wrong about the gold medal winner.
11. Sentencedict.com is a sentence dictionary, on which you can find excellent sentences for a large number of words.
12. The mayor presented him with a gold medal at an official city reception.
13. The country bestowed its highest medal on the war hero.
14. He liked to fantasize that he had won a gold medal.
15. The year before last he won a gold medal, and the year before that he won a silver.
16. When America boycotted the Moscow Olympics it cheapened the medals won.
17. Britain'sother hopes of medals were deflated earlier in the day.
18. The Nobel Medal bears the image of the great Swedish inventor.
19. We are the world, never give a sad falling behind the awarding of medals.
20. A commemorative medal was struck in honour of the event.
21. Those Chinese swimmers who medaled in the women's 200-meter butterfly?
22. She is the most medaled female athlete at the XG.
23. Since then, Jason has earned a black belt and consistently medaled in a variety of Taekwondo tournaments.
24. But there's also no shortage of nations that haven't medaled in decades and may never again.
More similar words:
medal,
medalist,
medallion,
medallist,
gold medal,
red alert,
silver medal,
medal of honor,
bronze medal,
congressional medal of honor,
pedal,
pedalo,
daedal,
bipedal,
daedalus,
red algae,
gas pedal,
backpedal,
soft pedal,
soft-pedal,
foot pedal,
bipedalism,
brake pedal,
quadrupedal,
clutch pedal,
leda,
dale,
some day,
name day,
alameda.