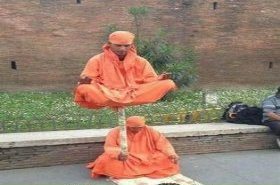 Random good picture Not show
(1) Many will say English beer, preferably bitter or pale ale, or cider.
(2) A titillating, neurotic, peroxide, punk of a pale ale. A compulsive malty body with a sassy passion fruit hop proves too much to resist.
(3) Fossil Fuels pale ale caused a stir among beer aficionados like William Brand, a former critic with The Oakland Tribune who raved about it on his blog.
(4) Pale ale is a name given to beers using pale malts which are top fermented.
(5) This pale ale is excellent with a champagne-like fizz and light citrus finish – more sorbet than pudding.
(6) Drinking beer especially pale ale strengthens your bones and could stop them becoming brittle, a study suggests.
(7) Our range includes Pale Ale, Sparkling Ale, Mild Ale, Dark Ale and Stout to name a few.
(8) In 1871 Charrington's bought the Abbey brewery in Burton-on-Trent to brew Burton pale ales for itself.
(9) Cisk is a lager-type beer, while Hop Leaf is a pale ale.
(10) The first act of Colonel Altamont was to bellow to Grady for a pint of pale ale.
(11) Hackett combined the yeast with all the other ingredients that make up his popular Rat Bastard pale ale recipe, so he could easily taste its distinguishing characteristics.
(12) As Hackett finishes preparing his latest batch, Cano arrives. He has driven up from San Luis Obispo to get a pony keg of pale ale for his own personal use.
(13) Many will agree with the writer in answering: English beer, preferably bitter or pale ale, or cider.
(14) According to the experts, the flavours that represent the Midlands are gamey. The panel tasted the local pale ale and spring lamb, among other things. Sentencedict.com
(15) Bitter is a broad term applied to a well-hopped pale ale, from about 3.5% to 6% in strength and pale gold to dark mahogany in colour.
(16) The first act of Colonel Altamont was bellow to Grady for a of pale ale.
(17) If you wish to grow thinner, diminish your dinner, And take to light claret instead of pale ale;Look down with an utter contempt upon butter, And never touch bread till it's toasted--or stale.
More similar words:
tea leaf,
tealeaf,
take a leak,
tea leaves,
pale,
palette,
impale,
palely,
pale blue,
nepalese,
paleness,
paleface,
pale-faced,
paleozoic,
palestine,
paleocene,
impalement,
opalescent,
pale yellow,
sealed,
dealer,
healed,
healer,
sealer,
opalescence,
paleolithic,
color palette,
palette knife,
Palestinian,
paleography.