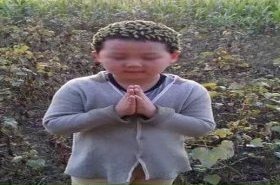 Random good picture Not show
1. Kandinsky seeks to establish pure aesthetics through abstract art.
2. It was produced by Kandinsky in about 1910.
3. Yes. It was painted by Kandinsky while 1910.
4. Kandinsky was the friend and collaborator of the grandfather of abstract music, composer Arnold Schoenberg (1874-1951), who also painted.
5. O'Keefe also learned about the Russian painter Wassily Kandinsky.He wanted artists to represent the inner spirit in outer things.
6. In 1921 Kandinsky received the mission to go to Germany to attend the Bauhaus of Weimar , on the invitation of its founder, the architect Walter Gropius .
7. Kandinsky produced abstract art characterized by imagery that had a musicical quality.
8. If I'm a Klee lover and you're a Kandinsky lover, I don't think you quite deserve as much as me.
9. Second, discusses the artist Wassily Kandinsky and Paul Klee painting at the introduction of the above-mentioned music in a number of specific concepts and make paintings show a unique look.
10. There is still some speculation over whether Kandinsky actually had synaesthesia or was simply influenced by reports of the phenomenon in other people.
11. Kandinsky produced __ art characterized by imagery that had a musical quality.
12. Kandinsky produced nonfigurative art characterized by imagery that had a musical quality.
13. Hahl-Koch's book is, surprisingly(Sentencedict.com ), the first full monograph on Kandinsky since 1958.
14. They thought the Klee lovers tended to be smarter than the Kandinsky lovers and the Klee lovers would devote more resources to themselves than to others.
15. Participants, who were 14 and 15 year-old boys, were brought into the lab and shown slides of paintings by Klee and Kandinsky.
16. A four-year-old girl is wowing the New York art world with paintings that are drawing comparisons with Jackson Pollock and Wassily Kandinsky.
More similar words:
stravinsky,
igor stravinsky,
kerensky,
under the open sky,
wind instrument,
scandinavian peninsula,
lending institution,
woodwind instrument,
minsk,
babinski,
thin-skinned,
chelyabinsk,
balkan peninsula,
end in,
hand in,
landing,
banding,
send in,
stand-in,
stand in,
sanding,
handing,
ending,
add-ins,
standing,
mending,
branding,
tending,
lending,
pending.