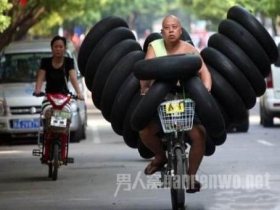 Random good picture Not show
1. The horse-like robot will be armed with various weapons and operated both by remote control and its own intelligence scheme.
2. Zebras, however horse-like, are generally unresponsive to training – though in 1891 a certain Captain Horace Hayes apparently broke a mountain zebra stallion for his wife to ride.
3. The unicorn, a horse-like creature with magical healing powers, has appeared in legends and stories throughout history, from ancient and medieval texts to the adventures of Harry Potter.
4. As soon as the two of them emerged from the dense forest, they saw two iron-gray horse-like animals with long pointed ears, tied to a tree.
5. Reconfiguring the systems in a dog-like robot in order to build a horse-like one might take years.
More similar words:
eat like a horse,
viselike,
horseless,
horseless carriage,
the like,
belike,
apelike,
wavelike,
make like,
and the like,
treelike,
lifelike,
domelike,
homelike,
Like attracts like,
the likes of,
snakelike,
snake-like,
horse,
morsel,
likeliness,
likelihood,
trancelike,
needlelike,
sawhorse,
corselet,
die like a dog,
one-horse,
like for like,
unlikelihood.