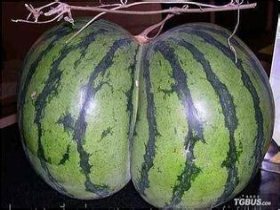 Random good picture Not show
1. In 1913, George V was on the throne .
2. King George V had been very grieved at the outbreak of the Great War.
3. Every monarch since George V, and Prince Charles too, has imbibed his words.
4. George V.. Hansen, R-Idaho, for filing false financial disclosure forms.
5. Seventy-five years ago, King George V helped promote the new technology from his small study in the British royal family's Norfolk retreat, Sandringham.
6. Ruling house of Great Britain (since 97), including George V, who adopted the name Windsor in 97, and his descendants Edward VIII, George VI, and Elizabeth II.
7. After the death of King George V, the throne was passed to his brother Edward.
8. of his granddad, King George V, who ruled the United Kingdom through the First World War until his death in 1936.
9. Iris: And King George V said: " Wake up, England. "
10. King George V conferred on him the Order of Merit and he received in 1912 the gold medal of the Royal Society of Literature.
11. On a cold January morning in 1936, George V was given a king's burial.
12. The first regnalyear of George V was from May 6, 1910 to May 5, 1911.
13. As early as 1928 King George V created his own collection in a museum at Sandringham .
14. 1911 - George V is crowned King of the United Kingdom, succeeding his father, Edward VII.
15. Armistice Day (11 November - dedicated by King George V) is the day in which the nations of the World War I allies remember the brave who died.
16. Barron served as a gold staff officer at the coronation of George V in 1911.
17. May 1910, and it was necessary for his eldest son to become King George V, in his succession.
18. In 1920, embarrassingly soon after becoming naval aide-de-camp to George V, Sinclair was divorced.
19. The granddaughter of Queen Victoria and the cousin of King George V, Patricia ushered in the new fashion of royals marrying at the abbey.
20. Sir Percy Bates and Sir Ashley Sparks, two men of the Cunard management, were selected to inform King George V of the decision.
21. Clear in my mind is the image of Queen Victoria, with the future kings, Edward VII and George V standing behind her, and the infant Edward VIII in her lap.
22. The Queen has given out about 75, 000 Christmas puddings to staff continuing the custom of King George V and King George VI.
22. Wish you will love sentencedict.com and make progress everyday!
23. TheSavoy'sredesign wasn't received well by all of London's elite and when Mr. Rochonoverhauled the famous George V, there were some in Paris who worried itwouldbe the end of French heritage.
24. There was a small quirk in this alternating pattern when Edward VIII ascended to the throne and was portrayed facing left, the same as his predecessor George V.
25. Princess Mary of Teck married George, the Duke of York (they later became Queen Mary and King George V) in 1893, wearing a gown by Linton and Curtis.
26. This coronation was different: the date had already been chosen to crown his elder brother, who had become king on the death of their father, George V, in January 1936.
More similar words:
george,
georgetown,
georgette,
george ii,
by George,
george iii,
george fox,
george bush,
george w. bush,
george mason,
saint george,
george h.w. bush,
george marshall,
george eastman,
george gershwin,
george washington,
george bernard shaw,
president george w. bush,
george washington carver,
georgia,
georgian,
gorgeous,
large order,
gorgeously,
jorge luis borges,
forgive and forget,
a large variety of,
geordie,
pipe organ,
forge.