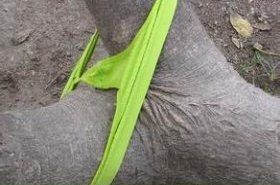 Random good picture Not show
1. We have several projects underway that are using DITA.
2. However, the DITA specialization already demonstrates the value of maintaining a taxonomy and classification as part of your content.
3. Processing continues until the next element is encountered; buyingYourAlpaca.dita is converted to buyingYourAlpaca.idd, then to buyingYourAlpaca.idn, and then included in the output stream.
4. DITA supports the definition of a formal information architecture through topic and map types.
5. In DITA, a single topic represents a unit of information, with related topics associated with one another using a topic map.
6. The specialization process was created to work with DITA, although its principles and processes apply to other domains as well.
7. A domain extends DITA with a set of elements whose names and content models are unique to an organization or field of knowledge.
8. For instance, the DITA distribution includes a task type that provides a list of steps as part of the topic content.
8. Wish you can benefit from our online sentence dictionary and make progress day by day!
9. Romania's Constantina Tomescu - Dita soared into the Bird's Nest, turning the Olympic marathon into a one - woman race.
10. If a DITA topic has already been translated, the new translation compares the current DITA source to an existing DITA-based translation memory; so, all old content has an exact match in the memory.
11. Because each topic has a specific meaning, DITA topics are tailor-made for semantic processing.
12. DITA includes three information types derived from the base topic type: task, concept, and reference.
13. Conditional processing: With DITA, you can tag parts of a topic by product, audience, or other characteristics.
14. Easy global changes through customized transforms: With DITA and XSLT, you can update the structure and presentation of an entire information set by applying a consistent, core transform.
15. Any migration to DITA works better for information that is already stored in this manner.
16. See " Specializing domains in DITA" for details on the domain implementation technique, which aren't repeated here.
17. Because the DITA screen and uicontrol elements describe navigation controls (see Listing 1), traversing a path through the application becomes a matter of simple recursion.
18. You can use this adaptation of the DITA task topic to describe any cyclical process that also covers contingencies—that is, recovery from anomalies.
19. With the DITA framework, you can document how a software application and its users interact.
20. The individual DITA topics have no inherent context in themselves, but acquire context according to their role within the map.
21. DITA includes a base set of DTDs and framework that allows for specialization using derived DTDs and processing conventions.
22. Moreover, content specialization enables you to name and extend any content element in the scope of DITA infotyped topics for a more semantically significant role in a new domain.
23. This was tougher than the previous issues -- it was the only one of these details not included in our initial DITA support.
24. In the previous scenario, the class library authors could send their topics to another DITA shop without the class library domain.
25. You must set several environment variables and identify other relationships so the pieces of the DITA OT all work together properly.
26. Any SGML or XML system should be able to add a new DITA object element to reference DITA content.
27. With the delivery of these significant updates, which contain enhancements for consistency and flexibility, we consider the DITA design to be past its prototype stage.
28. Jeanette series, Chun Yafang series, Tasi cashmere series, Nisi Fang family, Dita Fu series of high-grade fabric.
29. We will also look more in-depth at the Java API reference documentation technology, and some of the value-added enhancements from IBM such as Java DITA API specialization, and how it can be utilized.
More similar words:
meditate,
iditarod,
hereditary,
auditable,
meditator,
hereditable,
meditative,
meditation,
meditate on,
creditable,
creditably,
premeditate,
hereditarily,
premeditated,
meditatively,
extraditable,
credit amount,
credit agency,
accreditation,
discreditable,
premeditation,
credit capital,
credit account,
creditability,
credit analyst,
unpremeditated,
credit agreement,
hereditary disease,
sanitary condition,
credit application.