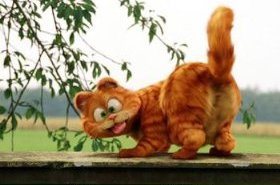 Random good picture Not show
1. All new staff should be given computer training.
2. By organizing computer training for liberal arts students generally, significant economies of scale can be achieved.
3. His firm is renewing efforts to provide in-house computer training.
4. At the moment most are undertaking computer training courses at weekends.
5. Visits computer training: Computer elementary operation eo, computer routine maintenance and service,(http://sentencedict.com/computer training.html) commonly used software use and so on!
6. Harbin Personnel Evaluation: Harbin computer training base in the civil service.
7. Translated Description : APTECH computer training schools, ACCP Software Engineering, BENET network engineering.
8. I went on a computer training course in the nineteen eighties.
9. Maybe you need actual job skills, such as better computer training or a course in direct mail marketing.
10. Can this be the beginning of the end for vastly over priced computer training courses?
11. Medium medical and health care personnel training, medical clinics clinical operations, computer training and modern technology.
12. During the daytime training on the actual operation of tools, automatic programming at the computer training.
More similar words:
career training,
commuter train,
minicomputer,
computer terminal,
computer expert,
training center,
computer-aided manufacturing,
assertiveness training,
mainframe computer,
computer-aided design,
computer technology,
computer tomography,
training,
straining,
retraining,
spring training,
training time,
constraining,
computer programing,
field training,
group training,
training period,
basic training,
single board computer,
computer programming,
computer,
computer components,
distributed computer,
training school,
athletic training.