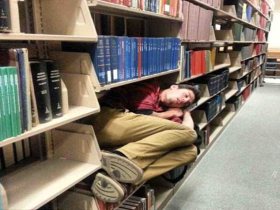 Random good picture Not show
1. Guilt always hurries towards its complement, punishment; only there does its satisfaction lie.
2. This wine would be a nice complement to grilled dishes.
3. Love is the complement of the law.
4. Strawberries and cream complement each other perfectly.
4. Sentencedict.com is a online sentence dictionary, on which you can find nice sentences for a large number of words.
5. This wine is the perfect complement to fish.
6. Rice makes an excellent complement to a curry dish.
7. The rational and the irrational complement each other. Individually, they are far less powerful.
8. Nutmeg, parsley and cider all complement the flavour of these beans well.
9. A wool jacket complements the silk trousers and provides an interesting contrast in texture.
10. Each ship had a complement of around a dozen officers and 250 men.
11. In the sentence 'I'm angry', 'angry' is the complement.
12. The music complements her voice perfectly.
13. The dark red walls complement the red leather chairs.
14. The two suggestions complement each other.
15. We've taken our full complement of trainees this year.
16. This wine complements the food perfectly.
17. We've taken on our full complement of new trainees.
18. In the sentences 'I'm angry' and 'He became a politician.', 'angry' and 'politician' are complements.
19. They oppose each other also complement each other.
20. The green wall-paper is the perfect complement to the old pine of the dresser.
More similar words:
complement,
complemental,
complementary,
complementing,
implemented,
full complement,
complementarity,
complementation,
unimplemented,
complement system,
complementary color,
complementary medicine,
complementary products,
implement,
implementor,
implemental,
implementation,
implements of war,
implementation plan,
project implementation,
supplement,
supplemental,
supplementary,
supplementation,
colour supplement,
complex sentence,
single supplement,
battlemented,
gentlemen's agreement,
constant element.