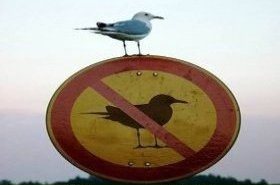 Random good picture Not show
(1) The canal is open to shipping.
(2) The canals take water to the fields.
(3) The canals take water to the rice fields.
(4) Gangs of labourers dug the canals.
(5) The canal has been closed to shipping.
(6) We walked along by the side of the canal.
(7) The footpath runs along the canal.
(8) Many canals were built along map grid lines.
(9) The Grand Canal began to build in the Sui Dynasty.
(10) The canal was built to connect Sheffield with the Humber estuary.
(11) They blockaded the Suez Canal in violation of international agreement.
(12) They have to dredge the canal regularly to keep it open.
(13) The road and the canal are parallel to each other.
(14) Canals in the area were originally built for the carriage of coal.
(15) The ship is sailing towards Europe through the Suez Canal.
(16) The lake communicates with the sea by means of a canal.
(17) The Lewis family operated a number of boats on the canal.
(18) They have to dredge the canal so that ships can use it. Sentencedict.com
(19) He had tied the dog to one of the trees near the canal.
(20) The man fell in the canal after a heavy drinking session.
More similar words:
valeriana,
canales,
signaler,
analects,
analeptic,
Analects of Confucius,
wheeler-dealer,
clerical error,
panama canal,
spinal canal,
analog signal,
inguinal canal,
marginal analysis,
in the final analysis,
functional analysis,
dimensional analysis,
external auditory canal,
alert,
baler,
haler,
thaler,
healer,
sealer,
dealer,
whaler,
dialer,
scaler,
salerno,
palermo,
alertly.