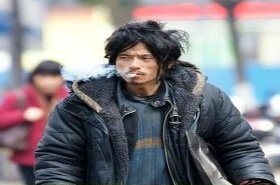 Random good picture Not show
1, Microsoft Virtual Machine is owned and copyrighted by Microsoft Corporation.
2, Bill Gates ( 1955 -- ), Chairman of Microsoft Corporation.
3, It has attracted investments from American-based companies Microsoft Corporation, Intel Corporation and Cisco Systems Inc.
4, It is very convenient for EXCEL, software of Microsoft Corporation, to solve the problem of one variable linear regression.
5, William (Bill) H. Gates is chairman of Microsoft Corporation, the worldwide leader in software, services and solutions that help people and businesses realize their full potential.
6, The Microsoft Corporation was charged with violations of anti-monopoly laws.
7, You can see inflections such as Microsoft Corporation Windows and Windows XP professionals,[http://sentencedict.com/Microsoft Corporation.html] which will be covered automatically.
8, Defendant Microsoft Corporation ("Microsoft") is found to have unlawfully infringed U.S. Patent No. 5,787,449 (the "'449 patent").
9, But Microsoft Corporation once raised the purchase price to each 33 US dollars, this stock price will fall will cause Yang Zhiyuan to encounter more condemnations .
10, In early 2004, Microsoft Corporation needed to boost the sales functionality of its enterprise resource planning (ERP) applications.
11, Bill Gates founded Microsoft Corporation while he was in his teens.
12, Microsoft and Windows are either a registered trademark or trademark of Microsoft Corporation in the United States and/or other countries.
13, Considering that the usage circumstance of WINDOWS operation system of Microsoft Corporation is familiar to most designers, this software system is of the same style as the Windows.
14, Simultaneously also suggested that the government related department note Microsoft Corporation, makes it to stop immediately encroaching upon the citizen right of privacy immediately the behavior.
15, United States v. Microsoft was a set of consolidated civil actions filed against Microsoft Corporation on May 18, 1998 by the United States Department of Justice (DOJ) and 20 U.S. states.
16, Microsoft, Windows, Windows NT, and the Windows logo are trademarks of Microsoft Corporation in the United States, other countries, or both.
17, Note that the LFN feature on the FAT file system is a patent of Microsoft Corporation.
18, Microsoft Active Service Pages(ASP), a swift, high efficiency and safe developmental tool provided by Microsoft Corporation.
19, And my answer would be that I hope you would because those are the people who founded the Microsoft Corporation.
20, Open DataBase Connectivity is a standard database access method developed by Microsoft Corporation.
More similar words:
target corporation,
trust corporation,
non-profit corporation,
articles of incorporation,
corporation,
incorporation,
Microsoft,
corporation law,
corporation tax,
multinational corporation,
transnational corporation,
international corporation,
Intel Corporation,
close corporation,
foreign corporation,
public corporation,
corporation income tax,
virtual corporation,
trading corporation,
private corporation,
financial corporation,
municipal corporation,
Microsoft Windows,
foreign trade corporation,
certificate of incorporation,
corporative,
corporatism,
incorporative,
corporate,
incorporate.