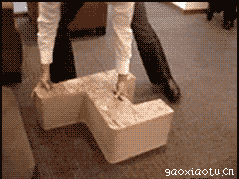 Sentencedict.com random good picture
1. Wiener schnitzel is a breaded and fried veal (or pork) cutlet.
2. Traditional food such as sausage, schnitzel and over 1,500 different kinds of locally brewed beer are on offer in biergartens.
3. Doorbells and sleigh bells schnitzel with noodles.
4. Dr.Landau also touts his Viennese-style pork neck schnitzel cut very thick.
5. What have they done to my schnitzel truck?
6. He wants to become a rabbi, and his favorite food is schnitzel and chips.
6. Sentencedict.com try its best to gather and make good sentences.
7. Barak makes most of her income by showing off her plants, which eat everything from insects and reptiles to small mammals and schnitzel.
8. There was nothing but darkness and sausages on the menu - and schnitzel , of course.
9. Fried chicken – "Cockerel's Solo", cabbage and cucumber salad – "Vegetable Prelude", schnitzel – "Royal Meal", meat in a jug – "Village Paradise", pumpkin porridge – "King Arthur's Golden Porridge".
10. Mila and Oa tried a recipe of making mushroom schnitzel (coating the oyster mushrooms in panko or bread crumbs and pan frying them in coconut oil – yum!
11. Before leaving, the group ate up plates of Wiener schnitzel, grilled meat and pork roast, ORF cited her as saying.
12. In another Austrian village, appropriately called Villach, newlyweds and 30 guests stuffed themselves with schnitzel and pork roast at an inn and fled without paying.
13. Ob Schweinshaxe oder W ü rstchen , Kasseler oder Schnitzel - immer gehoeren Kartoffeln und Sauce dazu.
More similar words:
pretzel,
switzerland,
arachnid,
technique,
technical,
strychnine,
auschwitz,
technically,
technician,
pyrotechnic,
pyrotechnics,
technicality,
technical term,
schnapps,
hazel,
gazelle,
ritzy,
blitz,
blitzkrieg,
austerlitz,
ethnic,
ethnicity,
ethnic group,
multiethnic,
richness,
chechnya,
ethnic minority,
technology,
technophobe,
ethnic cleansing.