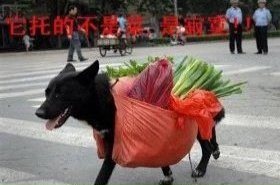 Random good picture Not show
1. He stood as a candidate in the local elections.
2. The candidate nailed his colours to the mast on the question of civil rights.
3. The candidate has passed all the tests.
4. No candidate fulfils all the criteria for this position.
5. The socialist candidate enjoys the firm support of local industry.
6. The candidate was quite unexceptionable, a well-known travel writer and TV personality.
7. Mr. Smith is a most suitable candidate for such negotiator since his tact and quickness of mind are equal to the occasion.
8. The Green candidate won over 3 000 of the 14 000 votes cast.
9. The Democratic candidate is still leading in the polls.
10. The Liberal candidate romped in with thousands of votes to spare.
11. She's the ideal candidate for the job.
12. Our candidate fared poorly in the election .
13. Under party rules each candidate has to be nominated by 55 Labour MPs.
14. Put a cross beside the name of the candidate you wish to vote for.
15. The candidate had lost the election.
16. She was selected as the parliamentary candidate for Bath.
17. The Tory candidate received/polled 8000 votes.
18. In my estimation, he's the more suitable candidate.
19. The candidate for the far right got ten percent of the vote.
20. That candidate is an ass in a lion's skin, he would never have the courage to stand up for any cause.
21. Without a doubt, she's the strongest candidate we've interviewed for the post.
22. We balloted for the candidate.
23. She was adopted as parliamentary candidate for Wood Green.
24. The candidate made surprising inroads in the South.
25. The committee plumped for the most experienced candidate.
26. The Republican candidate stands a good chance of getting in.
27. Dr Kennedy has been adopted as the party's candidate for South Cambridge.
28. The party intends to field / put up a candidate in the next general election.
29. He's been nominated by the Green Party as their candidate in the next election.
30. We have lots of applications from people who want to study here and in each case we consider the candidate very carefully.
More similar words:
to date,
mandate,
update,
out of date,
up to date,
date back to,
accommodate,
indicate,
guidance,
data,
be good at,
database,
predator,
end in,
hand in,
Indian,
send in,
landing,
funding,
abound in,
spending,
recommendation,
on display,
outstanding,
condition,
depending,
indicator,
indication,
indigenous,
conditions.