Synonym:
defend,
empower,
equip,
fortify,
weapon.
Antonym:
disarm.
Similar words:
farm,
farmer,
armed,
charm,
warmth,
warm up,
harmony.
Meaning: [ɑːm] n. 1. a human limb; technically the part of the superior limb between the shoulder and the elbow but commonly used to refer to the whole superior limb 2. any instrument or instrumentality used in fighting or hunting 3. an administrative division of some larger or more complex organization 4. any projection that is thought to resemble a human arm 5. the part of an armchair or sofa that supports the elbow and forearm of a seated person 6. the part of a garment that is attached at the armhole and that provides a cloth covering for the arm. v. 1. prepare oneself for a military confrontation 2. supply with arms.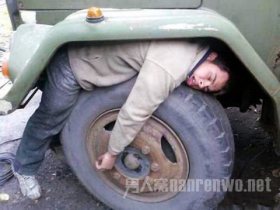 Random good picture Not show
1. Scanderbeg's sword must have Scanderbeg's
arm
.

2. Stretch your
arm
no farther than your sleeve will reach.

3. I seized his arm and made him turn to look at me.
4. He laid a hand on my arm.
5. She held up her arm and wiped her tears off.
6. He scratched himself under his arm.
7. He seized her by the arm.
8. He reached out and took my arm.
9. He clasped my arm with fear.
10. He had to keep his broken arm in a sling.
11. She tightened her grip on his arm.
12. She raised her arm up to fend branches from her eyes.
13. A nurse took her arm and led her to a chair.
14. When I bend my arm,[sentencedict.com] the pain is excruciating.
15. I was scarcely able to move my arm after the accident.
16. You'd better wrap a clean cloth around your arm till the wound closes.
17. The baby flew into his mother's arm.
18. The woman gently tugged his arm.
18. Wish you will love sentencedict.com and make progress everyday!
19. Justice has a long arm.
20. She jabbed me in the arm with her umbrella.
21. The officer grabbed him by the arm .
22. He hefted his right arm and took away a gun from the bookshelf.
23. It took three months for my arm to heal properly.
24. Tom tugged at his mother's arm.
25. She pinched me on the arm.
26. He kept a tight grip on her arm.
27. His uncle was disabled in the civial war; he lost his left arm.
28. He was carrying a number of files under his arm .
29. Many a night, you and the death and disease resistance, when treatment is the doctor 's arm, patrol is the relatives of the patient, monitoring health Messenger, rescue is the life guard.
30. Would a man running in the rain, also don't want to put into the arm.