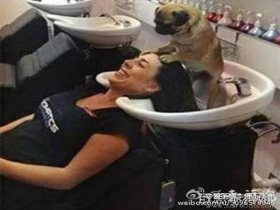 Random good picture Not show
1. She slipped and fell, but had a soft landing on some cushions.
2. The plane apparently overshot the runway after landing.
3. The airplane cracked up in landing.
4. The plane made a safe landing.
5. There was a communal toilet on the landing for the four flats.
6. We put our watches forward eight hours before landing in Tokyo.
7. The pilot crashed the airplane in landing.
8. The pilot had to make an emergency landing in a field.
9. The moon landing inaugurated a new era in space exploration.
10. The plane hovered about for several turns before landing.
11. The aeroplane had to make a forced landing because one of the engines cut out.
12. I hope you don't mind me landing you with the children at such short notice.
13. I ran out onto the landing.
14. The plane will be landing in approximately 20 minutes.
15. The ships sailing from Florida were landing arms and combatants.
16. The rabbit tires and falls, landing inside the hollow trunk of a sycamore tree, where he is trapped.
17. His landing was cushioned by the fresh snow that had fallen.
18. The plane did a few stunts before landing.
19. He jumped the gate, landing on the concrete.
20. He fell down the stairs, landing in a heap at the bottom.
20. Sentencedict.com is a online sentence dictionary, on which you can find nice sentences for a large number of words.
21. Fishermen have been landing record catches this season.
22. The plane landed after the landing gear had deployed.
23. I stumbled sideways before landing flat on my back, much to the amusement of the rest of the lads.
24. The military aircraft circled over the landing strip for some time before it landed.
25. The plane circled the airport before landing.
26. He brought the aircraft's nose up and made a perfect landing.
27. The passengers were told to brace themselves for a crash landing.
28. This is your captain speaking. We expect to be landing at London Heathrow in an hour's time.
29. One person has died after the pilot of a light aircraft was forced to make a crash/emergency landing in a field.
30. The pilot took down the plane in a perfect landing.
More similar words:
funding,
spending,
outstanding,
depending,
surrounding,
corresponding to,
end in,
hand in,
send in,
abound in,
dining,
planning,
wedding,
leading,
trading,
including,
building,
hand in hand,
according,
regarding,
excluding,
recording,
according to,
building materials,
land,
lane,
plan,
Indian,
candidate,
plant.