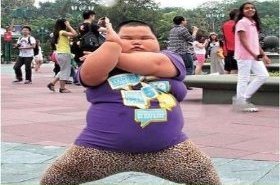 Random good picture Not show
1 No good
building
without a good foundation.

2 A match will set fire to a large
building
.

3 They were on the upper floor of the building.
4 Building societies make loans to creditworthy customers.
5 The building plans include much needed new office accommodation.
6 Knowledge is a city to the building of which every human being brought a stone.
7 Smoking is banned in the building.
8 Flames poured out of the windows of the building.
9 The building caught fire,[www.Sentencedict.com] and blazed up.
10 We can't shake down the whole building, - only the suspect's apartment.
11 The developers submitted building plans to the council for approval.
12 They've decided to reconstruct this building.
13 Building society deposits have increased by 2.3%.
14 The cathedral is a venerable building.
15 The building hasn't even been begun.
16 Building at the site was halted after human remains were unearthed earlier this month.
17 He rushed into the burning building and led the people out to safety.
18 I work in a very well-/poorly-ventilated building.
19 They're building a new school in the village.
20 The new building was opened with great fanfare in January 1895.
21 The whole building was soon ablaze after the attack.
22 There were two loud explosions and then the building burst into flames.
23 They've lived in this building for the last three years.
24 The explosion caused the walls of the building to fall in.
25 The organizers guided them in orderly fashion out of the building.
26 They were refused planning permission for a modern extension because it was a Grade II listed building.
27 He was a great public benefactor and gave land for building the sea wall.
28 The government has appropriated a large sum of money for building hospitals.
29 If you think that these transport problems can be solved by building more roads, you completely misunderstand the nature of the problem.
30 They decided to cover in the passage between the main building and the annex.
More similar words:
building materials,
build,
builder,
rebuild,
build up,
built up,
hold in,
landing,
dining,
funding,
trading,
wedding,
leading,
spending,
including,
depending,
recording,
regarding,
outstanding,
excluding,
according,
according to,
surrounding,
corresponding to,
in all directions,
mild,
child,
wildlife,
only child,
grandchild.