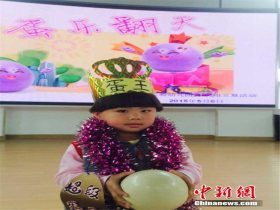 Random good picture Not show
1. Industrial sponsorship is a supplement to government funding.
2. Most students face the problem of funding themselves while they are studying.
3. When I brought up the question of funding, he quickly interjected that it had been settled.
4. Under the terms of the agreement, their funding of the project will continue until 2005.
5. I'm sorry to say that the project's funding has been cancelled.
6. Funding for the new school is unavailable.
7. Interest in the project fizzled after the funding was withdrawn.
8. They hope for government funding for the scheme.
9. Funding for the new building has been temporarily suspended.
10. Half the university research posts depend on outside funding.
11. The council has revised its projections of funding requirements upwards.
12. The basic lack of government funding is at the core of the problem.
13. The funding was withdrawn after they botched up the first stage of the research.
14. The museum is worried that government funding will be whittled away.
15. Getting funding for the project was far from straightforward.
16. They risk losing the next tranche of funding.
17. Government funding of alternative health care is virtually non-existent.
18. They're at odds over the funding of the project.
19. Improved funding is fundamental to the success of the project.
20. This new funding will come as a welcome boost for the industry.
21. There just remains the matter of funding to dispose of.
22. He has an ingenious scheme to attract funding.sentencedict.com/funding.html
23. The school has attracted funding from a number of sources.
24. The club has been given funding for another year, but it's not out of the wood yet.
25. The project had to be abandoned due to a lack of government funding.
26. Under the new scheme only successful schools will be given extra funding.
27. They made a direct appeal to the government for funding.
28. The very existence of the museum is threatened by lack of funding.
29. The loss of respect for British science is correlated to reduced funding.
30. The question which needs to be addressed is one of funding.
More similar words:
surrounding,
abound in,
landing,
spending,
depending,
outstanding,
corresponding to,
fund,
hand in,
end in,
send in,
fundamental,
dining,
trading,
leading,
wedding,
building,
including,
hand in hand,
according,
recording,
excluding,
regarding,
according to,
underlying,
building materials,
round and round,
funeral,
fungible,
function.