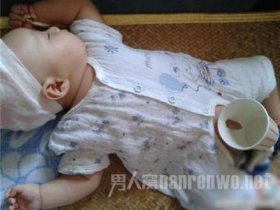 Random good picture Not show
1. Those who found difficulty in settling at Bunce Court had to sort out their own problems.
2. GAMA president and CEO Pete Bunce used the report to bolster the industry's case against new user fees proposed by President Obama.
3. 'Very clever, ' said Bunce. 'But first we shall have to find the hole. '
4. Their names were Farmer Boggis, Farmer Bunce and Farmer Bean.
5. This is Boggis, Bunce and Bean, three of the meanest, nastiest, ugliest farmers in the history of this valley.
6. Bunce was one of the surviving recipients of Hiram's charity.
7. Accordingto Bunce, eggshell is the best substance for radiocarbon dating andisotope analysis, which gives information about the environment inwhich the egg was laid.
8. My friend Mr Bunce will be able to find you a night's lodging.
9. Nate Bunce is a duck and goose farmer.
10. Boggis and Bunce and Bean knew very well what was going on, and it made them wild with rage.
11. Oskamand Bunce successfully isolated mitochondrial DNA from the eggshells ofseveral extinct megafauna, including the giant moa of New Zealand and a19,000-year-old emu from Australia.
12. Domoraud equalised, from Bunce 's excellent cross, after just three minutes.
13. A duck or a goose from Bunce?
13. Sentencedict.com try its best to gather and create good sentences.
14. Bunce was a duck-and-goose farmer.
15. Fox delivered an angled kick caught by Ieuan Evans, who was instantly wrapped up by Bunce.
16. The sharpest financial blow came in mid-1939, when the owner of Bunce Court decided she wanted to sell the freehold.
17. To rebel, Mr. Fox (voiced by George Clooney) sets out to pillage the farms of three of the most dastardly growers in the land (Boggis, Bunce and Bean).
18. 'You've never had a decent plan yet, ' said Bunce.
19. There seemed to be no danger at all when Danny Bunce had the ball in the final minute, with the expectation that he'd try and launch the ball up field to kick-start another attack.
More similar words:
bunch,
bunchy,
bunched,
bunch up,
bunching,
carbuncle,
rambunctious,
abundance,
in abundance,
superabundance,
overabundance,
dunce,
ounce,
bounce,
pounce,
flounce,
trounce,
bouncer,
enounce,
pounce on,
denounce,
renounce,
dunce cap,
announce,
announced,
unconcern,
uncertain,
pronounce,
announcer,
unceasing.