Synonym:
broadcast,
declare,
notify,
proclaim,
report,
state,
tell.
Similar words:
announcement,
bounce,
cannot,
cannot help,
more often than not,
council,
uncertain,
uncertainty.
Meaning: [ə'naʊns] v. 1. make known; make an announcement 2. announce publicly or officially 3. give the names of 4. foreshadow or presage.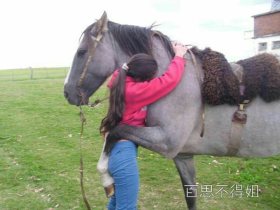 Random good picture Not show
1. We are happy to announce the engagement of our daughter.
2. The Chancellor of the Exchequer is expected to announce tax cuts in this year's budget.
3. He used the occasion to announce further tax cuts.sentencedict.com
4. He will announce tonight that he is resigning from office.
5. The government is/are expected to announce its/their tax proposals today.
6. It has been announce d that Mr. A and Miss B will be married next week.
7. The butler gave a little cough to announce his presence.
8. It is with deep regret that we announce the death of Mr Fred Fisher.
9. They are hoping that she will announce for governor.
10. We dashed off a letter to announce the news.
11. Would you announce the guests as they come in?
12. The company is expected to announce 200 job losses.
13. First they announce their engagement and then they tell me Angie's pregnant - it's all a bit sudden really.
14. She was bursting to announce the news but was sworn to secrecy.
15. She coughed discreetly to announce her presence.
16. He hopes to be able to announce a date for inter-party talks.
17. I was picked on to announce the bad news.
18. I am pleased to announce the enlargement of the History Department by three new teachers.
19. Mr and Mrs James are pleased to announce the engagement of their daughter, Henrietta.
20. The children listened for the bell to announce the New Year.
21. She was planning to announce her engagement to Peter.
22. The TV stations agreed not to announce the projected winner until after the polls closed.
23. The White House is set to announce health-care reforms.
24. Elaine and Ian Gibson proudly announce the birth of their son, John Maurice.
25. They announced us their decision. We are pleased to announce that all five candidates were successful.
26. The jury is about to announce the winners.
27. The jury is [ are ] about to announce the winners.
28. The RSC was calling a press conference to announce the theatre's closure.
29. Go on, put them out of their misery and announce the winner.
30. Now is the time for the Chancellor to take the bull by the horns and announce a two per cent cut in interest rates.
More similar words:
announcement,
bounce,
cannot,
cannot help,
more often than not,
council,
uncertain,
uncertainty,
round and round,
run out,
in no way,
burn out,
enough,
turn out,
even now,
heinous,
run out of,
in no time,
wanna,
annual,
manner,
indigenous,
annually,
planner,
channel,
innovation,
innovative,
planning,
punch,
uncle.