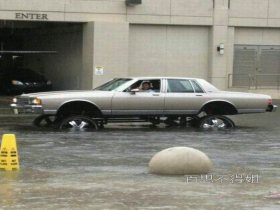 Random good picture Not show
1. He fought in the N African campaign during the last war.
2. In France's former North African colonies, anti-French feeling is growing.
3. It seems almost inevitable that North African economies will still be primarily oriented towards Europe.
4. Drums are basic to African music.
5. The African countries hoped to civilize all the primitive tribes on the land.
6. Many Americans are African by origin.
7. The donkey is a domesticated form of the African wild ass.
8. His previous fusions of jazz, pop and African melodies have proved highly successful.
9. Drums are basic to African rhythm.
10. Botswana is not a typical African country.
11. The fragile economies of several southern African nations could be irreparably damaged.
12. He has dual British and South African nationality.
13. The zebra is a wild African horse with black and white stripes.
14. He is of North African origin.
15. African hyena noted for its distinctive howl.
16. Before apartheid ended, I assiduously avoided buying South African products.
17. He is an importer of African foodstuffs.
18. The kingdom predates other African cultures by over 3,000 years.
19. African rivers turn to hard mud during the dry season.
20. The West African forces went on the offensive in response to attacks on them.
21. The African elephant is in a desperate plight.
22. The African sun beat relentlessly down on his aching head.
23. He's part African - his father was born in Somalia.
24. The street is named after the famous South African leader, Nelson Mandela.
25. He is about to join the big league of Formula 1 in time for the start of the new season at the South African Grand Prix.
26. Zidane has become the poster child for a whole generation of French-born youths of North African extraction.
27. The ANC are attacking rugby because it is the soft underbelly of South African sport.
28. In 1986, they got the right to reclaim South African citizenship.sentencedict.com/African.html
29. Volunteers need to be sensitized to the cultural differences they will meet in African countries.
30. Unemployment is 10 percent among the general public and about 40 percent among North African immigrants.
More similar words:
American,
hurricane,
historical,
electrical,
historically,
be afraid to,
friend,
frigid,
friendly,
boyfriend,
girlfriend,
refrigerator,
rice,
price,
brick,
trick,
make friends with,
strict,
fabric,
historic,
district,
restrict,
rhetoric,
electric,
strictly,
curriculum,
agriculture,
restriction,
electricity,
agricultural.