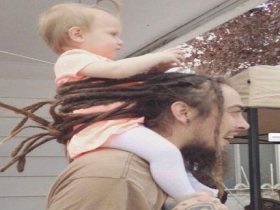 Random good picture Not show
1) Rivers are a blessing for an agricultural country.
2) A century ago, eastern Germany was an agricultural hinterland.
3) France once was an agricultural country.
4) The conditions were unfavourable for intensive agricultural production.
5) As a landowner, he was actively interested in agricultural improvements.
6) Agricultural work is traditionally seen as a male occupation.
7) There's a glut of agricultural products in Western Europe.
8) Agricultural development simply must precede economic development.
9) He was trained for gardening at the Agricultural College.
10) The census undercounted the agricultural population.
11) Our country must drive at increasing agricultural production.
12) His analysis of urban use of agricultural land has been proved essentially correct.
13) The agricultural surplus was taken over almost in its entirety by the ruler.
14) Scientific discoveries are often applied to industrial and agricultural production methods.
15) Tractors and other agricultural machines greatly facilitate farming.
16) Successful agricultural reform is also a sine qua non of Mexico's modernisation.
17) North Carolina is classed as an agricultural state.
18) An agricultural lobby is against a law to allow importing cotton from Egypt.
19) There are many ways to increase agricultural efficiency in the poorer areas of the world.
20) Agricultural subsidies absorb about half the EU's income.
21) Agricultural companies have failed to convince consumers that GM foods are safe.
22) The world's supply of agricultural land is shrinking fast.
23) Young people's awareness of agricultural issues is promoted through publicity material.
24) France is the world's second-biggest exporter of agricultural products.
25) The party's main power base is in the agricultural regions.
26) The land here isn't any good for agricultural crops.
27) On the customs declaration[sentencedict.com],[http://sentencedict.com/agricultural.html] the sender labeled the freight as agricultural machinery.
28) The two farmers reminisced about the good old days before the EEC agricultural policy.
29) A statesman who ought to know better wants to unpick last year's reform of Europe's common agricultural policy.
30) Exceptionally dry weather over the past year had cut agricultural production.
More similar words:
agriculture,
cultural,
culture,
difficult,
curriculum,
naturally,
structural,
naturalist,
rural,
articulate,
particular,
faculty,
particularly,
in particular,
sculpture,
grin,
grip,
built up,
agree,
a grand,
agree to,
agree on,
disagree,
agree with,
agreeable,
adult,
rice,
accurate,
accuracy,
encourage.