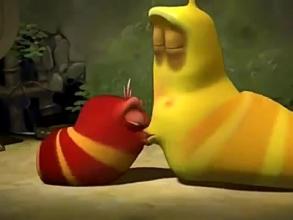 Random good picture Not show
1. Agriculture used to be the economic backbone of this country.
2. The Ministry of Agriculture commissioned a study into low-input farming.
3. This has made it necessary for agriculture and industry to develop very quickly.
4. The government should do more to promote sustainable agriculture.
5. Agriculture is still the mainstay of the country's economy.
6. Agriculture is still largely based on traditional methods in some countries.
7. Agriculture is the foundation of the national economy.
8. We are speeding up the mechanisation of our agriculture.
9. A proportion of the land is used for agriculture.
10. He forced the country to collectivize agriculture.
11. The area depends on agriculture for most of its income.
12. Agriculture forms the backbone of the rural economy.
13. Tourism has replaced agriculture as the nation's main industry.
14. Agriculture was based in the past on the family as a unit.
15. The mountainous terrain rules out most forms of agriculture.
16. Agriculture is becoming more and more technically advanced .
17. Seventy percent of the country's population practises subsistence agriculture.
17. Wish you can benefit from sentencedict.com and make progress everyday!
18. This poses a threat to agriculture and the food chain, and consequently to human health.
19. As agriculture became more capital intensive, many farm labourers moved to the towns and cities to look for work.
20. A meeting of agriculture ministers in Luxembourg today has so far failed to reach agreement over farm subsidies.
21. Nationalization of agriculture is on the government's agenda.
22. The Agriculture Secretary goes into a crunch meeting with senior ministers in Brussels tomorrow.
23. The whole food chain is affected by the over-use of chemicals in agriculture.
24. Nowhere is the effect of government policy more apparent than in agriculture.
25. Meat and poultry production fall under the control of the Agriculture Department.
26. A large part of the workforce is employed in agriculture.
27. The farmers halted the march outside the Ministry of Agriculture.
28. Many wheat farmers have begun to diversify into other forms of agriculture.
29. It is always one of our principal policies to develop agriculture in a big way.
30. More than 75% of the land is used for agriculture.
More similar words:
agricultural,
culture,
cultural,
difficult,
curriculum,
sculpture,
particular,
articulate,
faculty,
in particular,
particularly,
mixture,
feature,
picture,
gesture,
venture,
lecture,
texture,
capture,
by nature,
creature,
in nature,
in future,
structure,
furniture,
departure,
signature,
for the future,
in the future,
legislature.