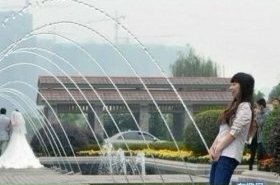 Random good picture Not show
1. Smooth your behaviour with your girlfriend.
2. My girlfriend Lynn and I eloped.
3. 'Has he got a girlfriend?' Jill asked, trying to sound nonchalant.
4. His previous girlfriend was a dancer with the Royal Ballet.
5. If your girlfriend is smart, beautiful, and gentle, then please, love her in my place for the time being.
6. From the moment I saw his girlfriend, I thought: I definitely want to be friends with that guy.
7. All the guests had left save Mary,my girlfriend.
8. I saw Bob in town with his girlfriend.
9. Why don't you fetch your new girlfriend over? We'd like to meet her.
10. We were just talking about Simon's new girlfriend.
11. You've met Ben's new girlfriend, haven't you? What's she like?
12. He had an acrimonious quarrel with his girlfriend yesterday.
13. We saw him going with his girlfriend.
14. Save water. Shower with your girlfriend.
15. He had been going out with his girlfriend for seven months.
16. He gets really jealous if his girlfriend strikes up a friendship with another man.
17. She was his first real girlfriend.
18. He had earlier rowed with his girlfriend.
19. Ella was his first girlfriend.
20. My girlfriend is out front this evening(sentencedict.com), so I shall hope to give a good performance.
21. So here I am, without a girlfriend again. Oh well, such is life.
22. He's being very secretive about his new girlfriend.
23. He sat and dished with his girlfriend.
24. He was obviously upset, and muttered something about girlfriend trouble.
25. He always strikes such a dignified pose before his girlfriend.
26. He's too macho to admit he was hurt when his girlfriend left him.
27. He wrapped the present in pretty paper for his girlfriend.
28. Steve borrowed his dad's sports car to impress his girlfriend.
29. He polished off his work in order to see his girlfriend.
30. It will only complicate the situation if we invite his old girlfriend as well.
More similar words:
friend,
friendly,
boyfriend,
make friends with,
girl,
nutrient,
experience,
experienced,
orientation,
fairly,
airline,
African,
frigid,
refrigerator,
dried,
alien,
series,
priest,
client,
carrier,
barrier,
variety,
briefly,
in brief,
patient,
science,
lenient,
ancient,
a variety,
menagerie.