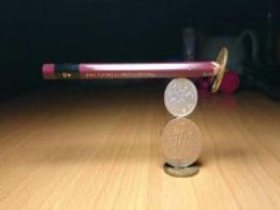 Random good picture Not show
1. The world premiere took place in August 1956.
2. A gala dinner was held to celebrate the world premiere of the film.
3. The world premiere of Harold Pinter's new play casts Ian Holm in the lead role.
4. The opera had its world premiere in March.
5. The world premiere will be in Los Angeles next year.
6. In the previous year Kondrashin had conducted the world premiere at the Moscow Conservatoire.
7. Riverdance, after its world premiere at the Public Theatre in Dublin in 1995, has taken the world by storm.
8. Gattaca had its world premiere last month at the Toronto International Film Festival.
9. the world premiere of his new play.
10. This would mark New Yorker Wuorinen's second world premiere at City Opera.
11. Next stop, Portland! World Premiere of THREE VEILS. Will try to tweet pix...
12. World premiere ! The first orbital sander appears on the market, revolutionizing the field of surface treatment.
13. PSHG_p.DE) launched the world premiere of its Panamera grand tourer in Shanghai last year,(sentencedict .com) only the fourth model line in its range.
14. November 6 th - Goblet of Fire World Premiere kicks off in London.
15. Governor Arnold Schwarzenegger , at the world premiere of a TV commercial for California agriculture, in Sacramento.
16. Ford based the movie, which has its world premiere at the Venice film festival on Friday, on a novel of the same name by Christopher Isherwood.
17. There were thousands of paparazzi and fans because they'd never had a world premiere in Houston before.
18. Fergie and Andrew were guests of honour when the film was given its world premiere in London four years ago.
19. Hollywood star Depp, 47, who reprises his role as pirate Jack Sparrow in the sequel, looked distinctly retro at the world premiere in California, in a black and white lounge suit and trainers.
20. The stage version of Lord of the Rings gets its world premiere in Toronto, Canada.
21. Nearly 300 films will screen at this year's festival, including'Night and Fog its world premiere.
22. Here she is in November 2010, going short and sexy at the world premiere of Harry Potter and the Deathly Hallows, Part I.
23. Gordon Gietz created the role of Stingo in Sophie's Choice in the opera's 2002 world premiere, at London's Royal Opera.
More similar words:
premiere,
premier,
premiership,
vice-premier,
world power,
world food programme,
unearned premium,
world,
old world,
old-world,
new world,
worldly,
world cup,
for worlds,
world war,
otherworld,
preemie,
world court,
world-wide,
netherworld,
worldwide,
world view,
outer world,
real world,
to the world,
world bank,
unworldly,
world's end,
world war 1,
world war i.