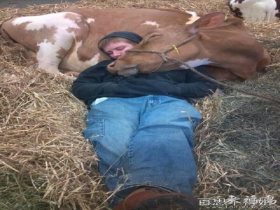 Random good picture Not show
1. He paid the extra cost without a murmur .
2. They paid the extra taxes without a murmur.
3. They signed the form without a murmur.
4. They did as they were told, without a murmur.
5. For once the children went to bed without a murmur.
6. The door was ajar and opened without a murmur.
7. One slip, and it would sweep you away without a murmur or a cry.
8. She took the punishments meted out to her without a murmur.
9. She left without a murmur although she had only a year and a half to go to complete her secondary education.
9. Sentencedict.com is a online sentence dictionary, on which you can find good sentences for a large number of words.
10. I will go without a murmur, And His footsteps follow still.
11. I fired with the utmost care: Albert fell without a murmur, at once.
12. Leon Dennison fell without a murmur.
13. And although we might challenge their right to run our lives we often let them run our language without a murmur.
14. Of the Tuscan towns, Amelia and Otricoli were the only ones to accept papal domination without a murmur.
15. He felt calm and happy, and could have died without a murmur.
More similar words:
heart murmur,
murmur against,
murmuring,
murmurous,
without demur,
murmur,
No rose without a thorn,
without avail,
without a break,
without a doubt,
without accident,
get away with murder,
samurai,
amur river,
without,
extramural,
intramural,
go without,
do without,
without end,
without pause,
without bias,
without sake,
without fail,
without stint,
without mercy,
without limit,
without doubt,
without notice,
without effort.