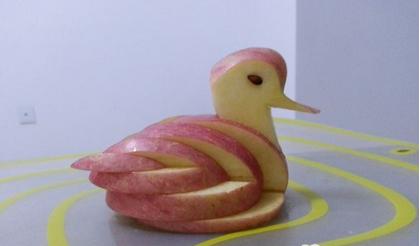 Random good picture Not show
1. Wang would certainly have been retired from the vice-presidency at the congress.
2. Member of the Board of Directors, Vice-Presidency of Science, The International Society of Logistics (SOLE) – Thessaloniki Chapter , Greece.
3. The modern conception of the vice-presidency—where the veep serves as chief advisor and virtual copresident—is a dramatic departure from the veep's constitutional role.
4. Prior to his nomination to the vice-presidency earlier this year,[sentencedict.com/vice-presidency.html] Daniel Morris was an intensely-some would say obsessively -private person.
5. The vice-presidency is a hybrid of administrative and legislative offices.
6. That's what happened in the Cheney vice-presidency, where Cheney was often more "in the loop" than the president himself.
7. A vice-presidency with the biggest accounting company in the country.
8. Some 78 individuals presented their nomination papers for the presidency, 18 for the vice-presidency, and 265 for 24 Senate seats.
9. The taskforce is coordinated by Ariel Fiszbein, a lead economist for the Human Development Sector in the Bank's Vice-Presidency for Latin America and the Caribbean.
10. Dick Cheney, after 40 years in Washington, hinted earlier this year that he might write a book after leaving the vice-presidency.
11. In fact, the Constitution awarded the presidency to the candidate who won a majority of the electoral votes and the vice-presidency to the runner-up.
12. Both men fell in with mean political machines—Arthur in New York, Mr Jonathan in the Niger Delta—and were elevated from total obscurity to the vice-presidency by scheming regional bosses.
13. After the Presidential Candidate is chosen, he is allowed to choose his running-mate, a candidate for the Vice-Presidency.
14. Senator Silas Wright of New York was chosen as candidate for the vice-presidency. But he refused to accept, because he did not support making Texas a state.
15. On July 14th a veteran pro-European Conservative was expelled from the group after he snaffled a parliamentary vice-presidency that had been promised to a Polish colleague, Michal Kaminski.
More similar words:
vice-president,
vice president,
vice-presidential,
senior vice president,
executive vice president,
presidency,
residency,
residence,
president,
student residence,
in residence,
ex-president,
residence hall,
president ford,
presidential,
residence time,
presidents' day,
president bush,
legal residence,
hall of residence,
president-elect,
president nixon,
president carter,
president lincoln,
president hoover,
president truman,
president reagan,
president kennedy,
presidential term,
habitual residence.