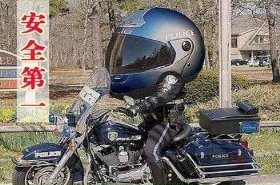 Random good picture Not show
1. Because ordinary people normally wore pure white undyed materials, the people were sometimes referred to as the white-clad people.
2. Compared with the undyed cotton fabric, the UV transmittance of dyed fabric had a great decrease.
3. Traditionally dyed a garish yellow nowadays increasingly eaten undyed .
4. Undyed moss dry grasslands of the color is yellow-green, if you need to stain the mossy grass, like ordering invited.
5. The autumn wind blowing round you that i wass your call, often surr undyed by your side.
5. Sentencedict.com is a online sentence dictionary, on which you can find good sentences for a large number of words.
6. Their only garment was a long habit of coarse undyed sheep's wool, which led to their name of "White Monks".
7. These variations of the portraits and occasional areas of undyed paper is intentionally reminiscent of the mass-produced posters of Mao found throughout China in the 1970s.
8. The number of nano-material on the surface of dyed anti-bacterial nanonylon is obviously less than that of undyed one, which presents that nano-material may drop out from its surface when dyed.
9. It showed that adsorption volume is related with cellulase concentration, temperature and phi, and the adsorption on indigo dyed fabric is more than that on undyed .
10. Natural color fabrics like Dirty Aida, Mushroom, Natural Light, Brown Undyed, Chestnut, etc. make a design look old fashioned, classic, or anti q ued.
More similar words:
and yet,
dyed,
deep-dyed,
second-year,
dyed in the wool,
dyed-in-the-wool,
maundy,
Grundy,
hundred years' war,
undying,
burgundy,
round-eyed,
undismayed,
maundy thursday,
underemployed,
handy-dandy,
dye,
dyer,
tie-dye,
dyeing,
vat dye,
midyear,
hair dye,
dyestuff,
goodyear,
third-year,
somebody else,
candy,
Andy,
dandy.