Similar words:
spit,
spite,
spit up,
spit out,
spit at,
spit on,
cesspit,
spittle.
Meaning: [spɪts]
n. any of various stocky heavy-coated breeds of dogs native to northern regions having pointed muzzles and erect ears with a curled furry tail.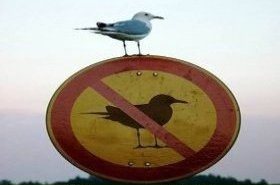 Random good picture Not show
1) Mark Spitz decided to sit this one out.
2) It was Spitz, attacking him from side.
3) The Finnish Spitz presents a fox-like picture.
4) Group 5 Spitz and primitive types.
5) The Finnish Spitz is quick and light on his feet, steps out briskly, trots with lively grace,(http://sentencedict.com/spitz.html) and tends to single-track as the speed increases.
6) So, Michael Phelps, falling one gold Mark Spitz 's record of seven from the Munich Olympics.
7) Immediately, Spitz attacked him and bit his helpless enemy twice, as hard as he could.
8) He had won his fight with Spitz and he wanted to be lead - dog.
9) Mark Spitz dominated in the Munich pool of 1972, accumulating an incredible seven gold medals.
10) Could he top Mark Spitz and the seven gold medals he won in 1972?
11) Based on his theory, Spitz studied two kinds of psychopathologies of infants, and proposed a clinical method of anaclitic therapy.
12) At last Buck jumped, in and out, and Spitz went down in the snow.
13) American swimmer Mark Spitz won 7 golds in 1972, Munich.
14) The Spitz - Phelps competition is neat, and it's sexy. But all due respect , it's already over.
15) Mark Spitz , one of the best swimmers in history, used all of the techniques shown here.
16) Siberian breed of white or cream dog of the spitz family.
17) The time had come, and Buck knew that either he or Spitz must die.
18) Every time Buck tried to bite his throat, he met Spitz teeth.
19) But when he had eaten, and returned to his hole, he found Spitz in it.
20) A second later the waiting pack was on top of him, and Spitz had disappeared.
21) In the days that followed , Buck still continued to de - fend the other dogs against Spitz.
22) The American swimming phenom was going for his seventh gold medal in Beijing, a win which would have tied him with Mark Spitz for the most golds at a single Games.
23) Dave was wheeler or sled dog, pulling in front of him was Buck, then came Sol-leks; the rest of the team was strung out ahead, single file, to the leader, which position was filled by Spitz.
More similar words:
spit,
spite,
spit up,
spit out,
spit at,
spit on,
cesspit,
spittle,
spitball,
despite,
respite,
spittoon,
spit upon,
spitting,
spiteful,
hospital,
spitfire,
out of spite,
in spite of,
hospitable,
sales pitch,
spitefully,
hospitably,
hospital care,
hospitalise,
in despite of,
hospital bed,
hospitality,
hospitalize,
hospital room.